Lake Lanier real estate is in high demand. If you're lucky enough to have received multiple offers on your Lake Lanier home for sale, it's important to take the time to consider all your options. Before accepting any offers on the table, consider the following breakdown of how to obtain multiple offers—and what to do when you've won the interest of buyers.
How to obtain multiple offers
If you're looking to generate multiple offers on Lake Lanier real estate, there are a few key steps you can take. First, it's important to price Lake Lanier homes for sale accurately. Relevant accuracy should be based on an in-depth comparative market analysis done by your realtor and should include general neighborhood statistics, recent sales nearby, data concerning Atlanta area buyers, and much more. This will ensure that interested buyers are seeing your listing and aren't scared off by an asking price that's too high—or wary of a price that's too low. You'll also want to make sure that your Lake Lanier real estate is in peak shape prior to listing. This means decluttering, deep cleaning, landscaping, and making any necessary repairs or updates.
A Compass real estate agent can offer you access to
Compass Concierge service
, which is the easiest way to boost the sales price of your Lake Lanier home with little additional effort on your own part. The Concierge service enables you to have major repairs, replacements, and upgrades handled before you list without needing to invest any of your own money upfront. You simply meet with your Compass real estate agent to discuss what improvements are best for your property, from flooring to paint, new HVAC systems, updated appliances, and or even a full kitchen remodel. You don't pay a dime until your property sells or 12 months have passed — whichever comes first.
Expert marketing for your Lake Lanier home for sale is also key. When you work with a Compass real estate agent, you have access to the
Luxury Division
marketing experts. These marketing experts can make your Lake Lanier real estate stand out amongst other homes for sale in Lake Lanier. Bespoke branding includes photography from editorial experts, custom logos, and unique messaging to catch the attention of multiple buyers.
How to manage multiple offers
When you have
multiple offers
on your Lake Lanier home for sale, it can be tempting to immediately accept the highest bidder. However, there are a few other things you'll want to consider before making a final decision.

Begin by reviewing each offer on your Lake Lanier real estate and discussing your options with your real estate agent. It can be helpful to make a list comparing the offers, where you weigh factors such as the amount offered, requested contingencies, and each buyer's financial strength. If the buyers, for example, provided a personal letter, you may want to factor in that argument when weighing each offer.
1. Check the amount offered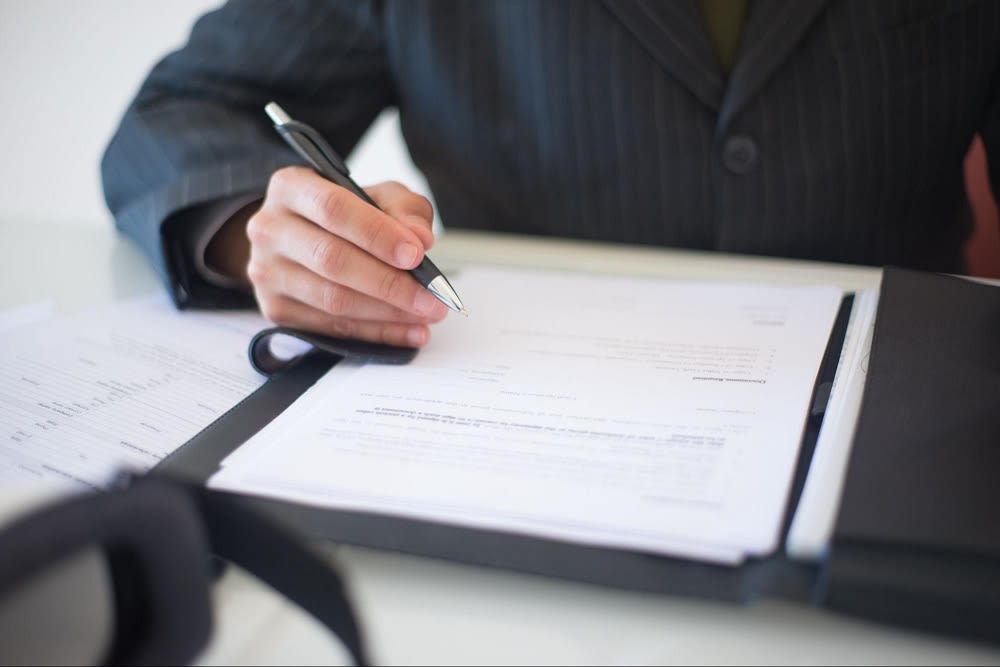 Of course, the first thing you should check when comparing multiple offers on Lake Lanier homes for sale is the amount each buyer is willing to offer. When making your list of comparisons, you may find it helpful to list each offer from highest to lowest. You may even choose to have a cut-off below a certain amount, which helps you eliminate some offers from the running. For example, since the Lake Lanier real estate market favors sellers, you can choose to discard offers below your asking price. If you find that the offers are all relatively close, you can move on to other factors to make your decision.
2. Check buyer contingencies
The next thing you should check when reviewing multiple offers on your Lake Lanier home for sale is the number of requested
contingencies
. A contingency is a term or condition in an offer that must be met for the sale to go through. For example, a buyer may include a financing contingency, meaning that they'll only move forward with the purchase if they're able to obtain financing. Or, a buyer may need to ensure their current property sells before they can finalize the purchase of their new Lake Lanier real estate. Other common contingencies include a home appraisal, home inspections, repairs if any issues come up, and a closing date that favors their timeline (either fast or slower than you might be comfortable pursuing). If you're not in a rush, you may be more inclined to accept an offer from a buyer who needs more time but is willing to pay a higher price.

While it's not uncommon for buyers to request a contingency or two, you may find that some offers on Lake Lanier real estate request more contingencies than others. If you're torn between a few different offers and one has far fewer contingencies, this could be the deciding factor for you.
3. Consider the financial strength of each buyer
You'll also want to take into account the financial strength of each buyer. This includes their ability to obtain a loan, as well as any
earnest money
they've put down. A higher earnest money deposit may indicate that a buyer is more serious and less likely to back out of the deal. At the very least, you may want each buyer to be pre-approved for the offer amount submitted.
4. Review buyer letters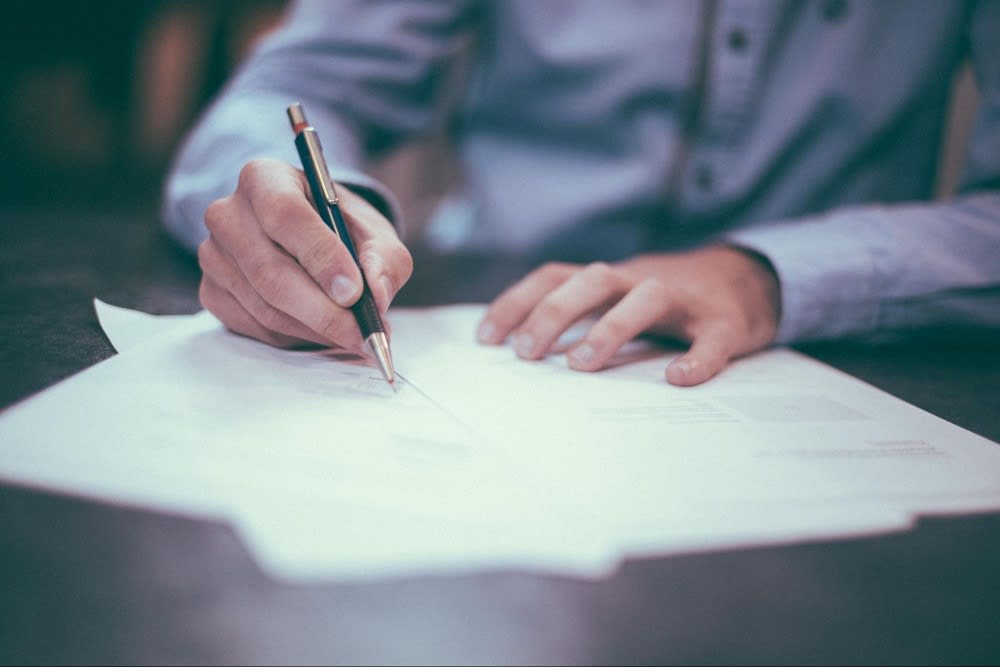 Some buyers may decide to submit a personal letter explaining why they want to purchase your home. This could be a deciding factor if you're on the fence about several offers. A handwritten offer letter can help you identify which buyers seem truly interested in your Lake Lanier real estate and its many charms. Moreover, a buyer that takes the time to submit a letter may be more likely to waive some of their requested contingencies if you choose to counter offer.
5. Decide if you want to counter-offer
If you've narrowed down your offers to just one or two, you may want to counter-offer to see if you can get an even better deal on the sale of your Lake Lanier real estate. For example, if a buyer has requested several contingencies that make you uncomfortable, you may want to ask them to remove some of those before you move forward. Or, if two buyers have submitted similar offers, you may want to see if one is willing to budge on price.

After you've considered all of these factors, you'll be able to make an informed decision about which offer to accept. Selling your Atlanta area home is a big financial decision because it's an extremely popular location for buyers nationwide. It's important to take time to review all of your options before making a final choice. By considering each offer carefully and weighing all the factors, you can be sure that you're making the best decision for yourself and your family.
Interested in listing your Lake Lanier real estate for sale?
When you're ready to learn more about selling your Lake Lanier luxury home, reach out to the Atlanta real estate experts at the
All Points Team at Compass
for expert guidance.

*Header Courtesy of All Points Team