Atlanta real estate has gained a lot of attention from the food community in the past few years. As the population explodes, incredible chefs and restaurateurs from all over the US are scrambling to buy their own piece of Atlanta real estate and create their own unique, experiential restaurant concepts.
From a speakeasy in an old gas station to menus that never stay still, the five restaurants on this list are the best places to make reservations this summer near homes for sale in Atlanta.
The Consulate
10 10th Street NW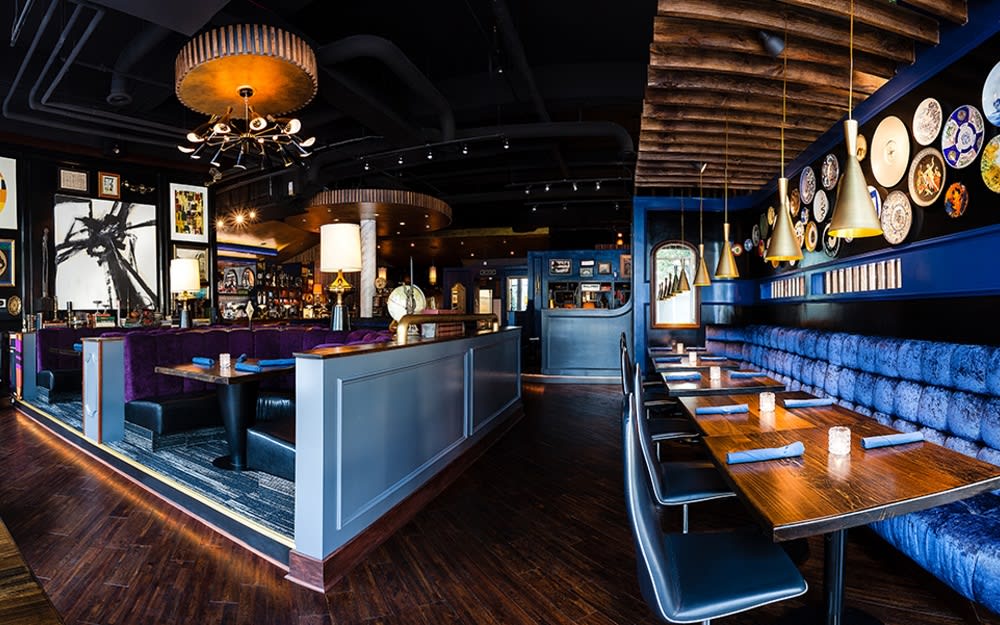 Photo courtesy of The Consulate's Website
This low-key, underrated spot deserves far more attention than it gets. Located in Midtown near some of the best homes for sale in Atlanta,
The Consulate
has been named one of ZAGAT'S Top 10 Sexiest New Restaurants and Bars in Atlanta. The interior is beautiful, with plush purple and black booths, huge art pieces, and unique decor. Where The Consulate really shines, though, is its menu concepts.
Every three months, the "Visa" menu changes to focus on a different region of the world. This is one of The Consulate's biggest appeals because it means there is always something new and exciting to try out. The "Resident" menu includes globally-influenced dishes that are always available, like Havana Egg Rolls inspired by a Cuban sandwich, a Cucumber Mango Salad inspired by Zambia, or Filipino Shrimp Pancit from The Philippines. With such a fun and unique restaurant concept, it's a must-stop for anyone in or around Atlanta real estate looking for something new.
Gunshow
924 Garrett Street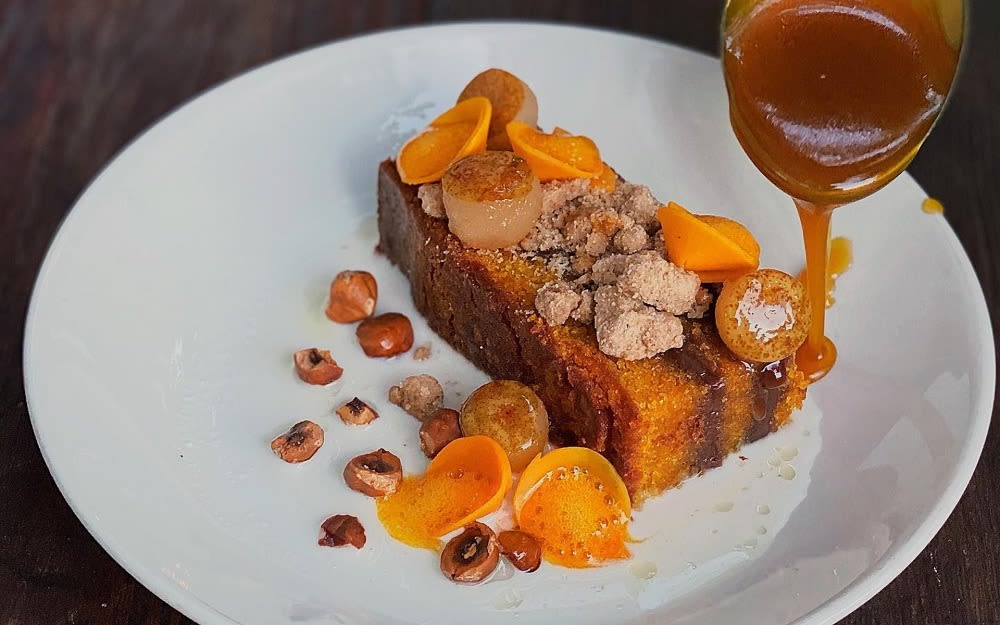 Photo courtesy of The Gunshow's Instagram
Gunshow
is right in the downtown area, near some of the hippest and trendiest neighborhoods and best homes for sale in Atlanta. The Chef and Owner is Kevin Gillespie, a finalist on
Season Six of Top Chef
and "Top Chef Duels." Wolfgang Puck called Gillespie his favorite Top Chef alumnus.
Gunshow is Gillespie's experimental concept, with an ever-changing menu. After being seated and ordering drinks, chefs from the kitchen roll through the dining room with large carts offering their selection to guests. If you see something you want to try, you can simply grab it off the cart. If not, just sit back and wait for the next cart. Everything is a la carte, and it's unlike any other dining experience in the city.
Reservations are highly recommended, so make sure you add your name to the list!
Two Urban Licks
820 Ralph McGill Blvd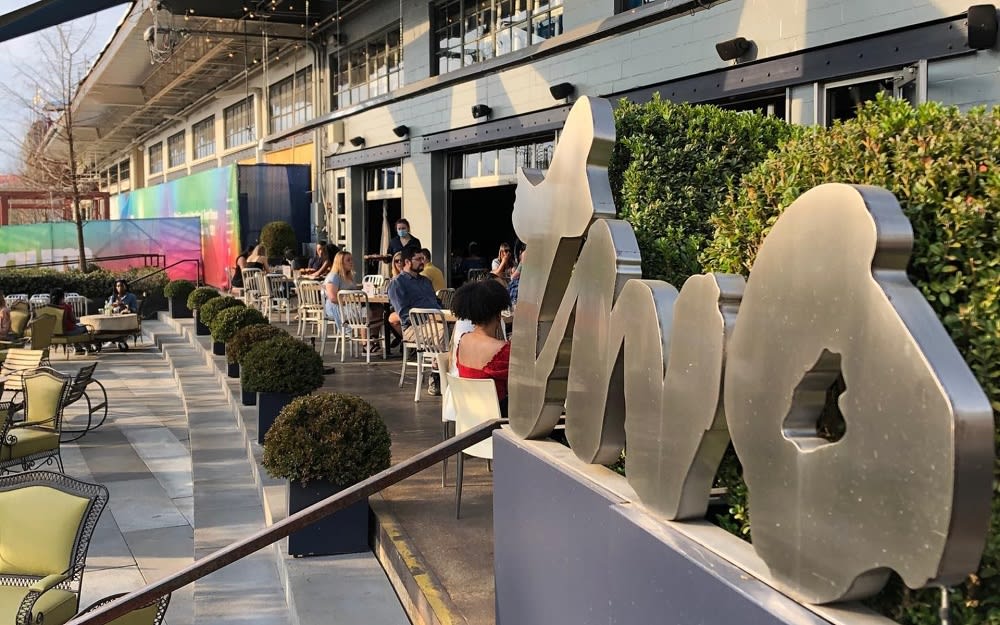 Photo courtesy of Two Urban Licks Instagram
The name
Two Urban Licks
may not be the most appealing, but don't let that stop you from trying this unique restaurant concept. This restaurant has one of the best atmospheres out of any piece of Atlanta real estate, and it's worth visiting to grab a drink and a delicious meal.
The food is wood-fired, with a massive display of live rotating rotisseries. There is a 26-foot barrel wall that connects to the extensive wines on tap, which is the first of its kind in the United States. It also features a giant custom floor-to-ceiling painting from
Todd Murphy
and a wall of live plants. This doesn't even begin to cover the incredible view of the Atlanta skyline.
If you can only visit Two Urban Licks once, consider making a reservation for brunch. The Crab Cake Benedict, Chocolate Banana French Toast, and Chicken Chilaquiles are all worth trying.
Big Bang Pizza
3043 Bulford Highway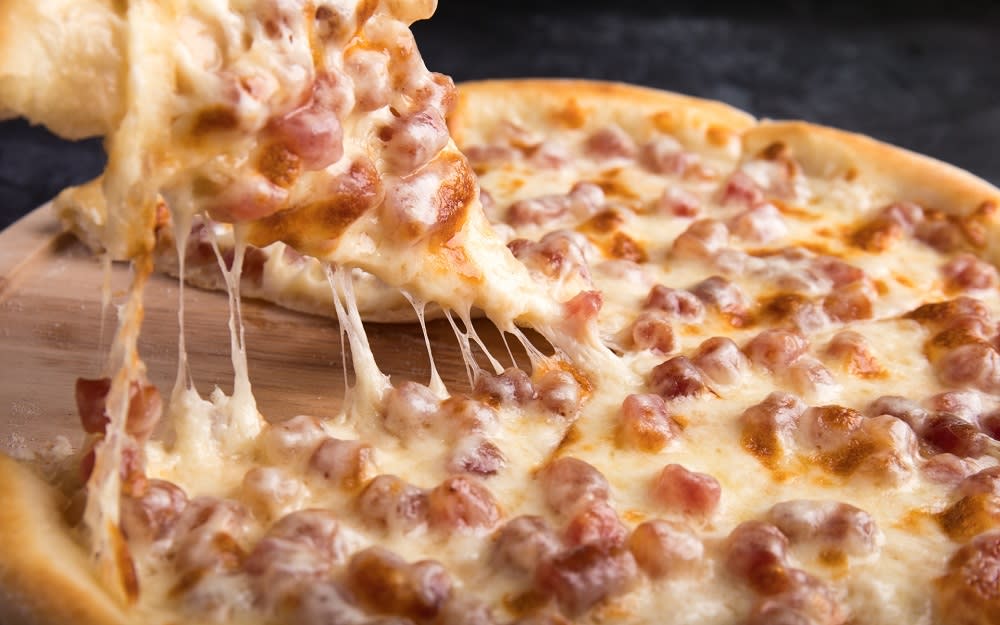 Have you ever wanted a robot server? If the answer is yes,
Big Bang Pizza
will be your new favorite pizza joint. This spot is a little way outside of the hottest homes for sale in Atlanta, but the experience is worth the trek.
Pepper, a robot hostess, greets guests entering the restaurant, and orders are taken by Amy, the server robot. The whole restaurant, along with the robots, has a 50s futuristic aesthetic, and it's a great place to take kids for a one-of-a-kind experience.
While the pizza itself is pretty average, the atmosphere and vibe are worth stopping for if you're near this cute piece of Atlanta real estate.
The Third Door
131 Church Street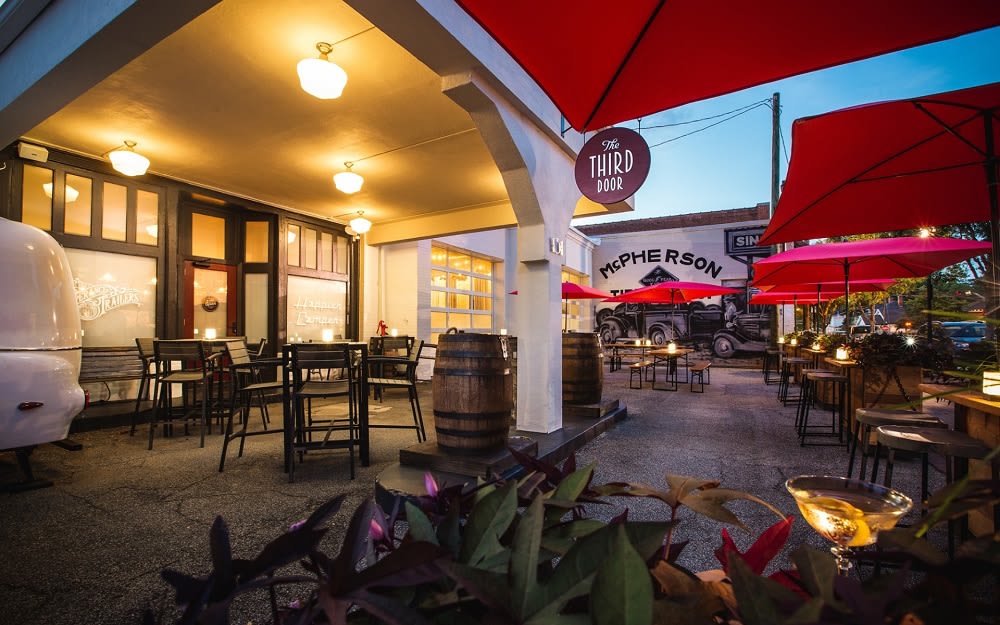 Photo courtesy of The Third Door's Facebook
The Third Door
is just outside of Atlanta proper in neighboring Marietta. If you live north of most homes for sale in Atlanta, you probably have spent some time here.
The Third Door is one of the best examples of creative ingenuity when it comes to restaurant concepts and design in the area. The restaurant is styled as an old-time speakeasy with velvet curtains, vintage paintings on the wall, and a huge polished wood bar. All of this is set in a gas station from the 1920s, which was completely remodeled to fit the restaurant's theme.
The Third Door has a small selection of appetizers but is otherwise strictly a bar. However, if you want a snack and a fantastic cocktail in an incredibly unique setting, The Third Door is a great choice.
Not a native?
If you're not a native to the area and are looking at homes for sale in Atlanta to call your own, reach out to the
All Points Team
today. These real estate professionals, backed by Compass, are some of the best and most experienced in the Atlanta metro area. They handle some of the best and most exclusive Atlanta real estate and can help you find your dream southern home. Spend less time looking for a new place to call your own and more time exploring Atlanta's amazing food scene.