The community within Atlanta is 500,000 strong, with a great mix of indoor and outdoor adventurers. Spanning 136 square miles, Atlanta has so much to offer for those interested in local history, thriving nightlife, or outdoor recreation. If you're a nature lover who's exploring homes for sale in Atlanta, know that, though Atlanta is dense and urban, there are still so many incredible ways to interact with nature and get outdoors. From the top local hiking trails to Atlanta's top parks and outdoor attractions, this guide covers everything a nature lover needs to know before moving to the ATL.
1. Atlanta Botanical Garden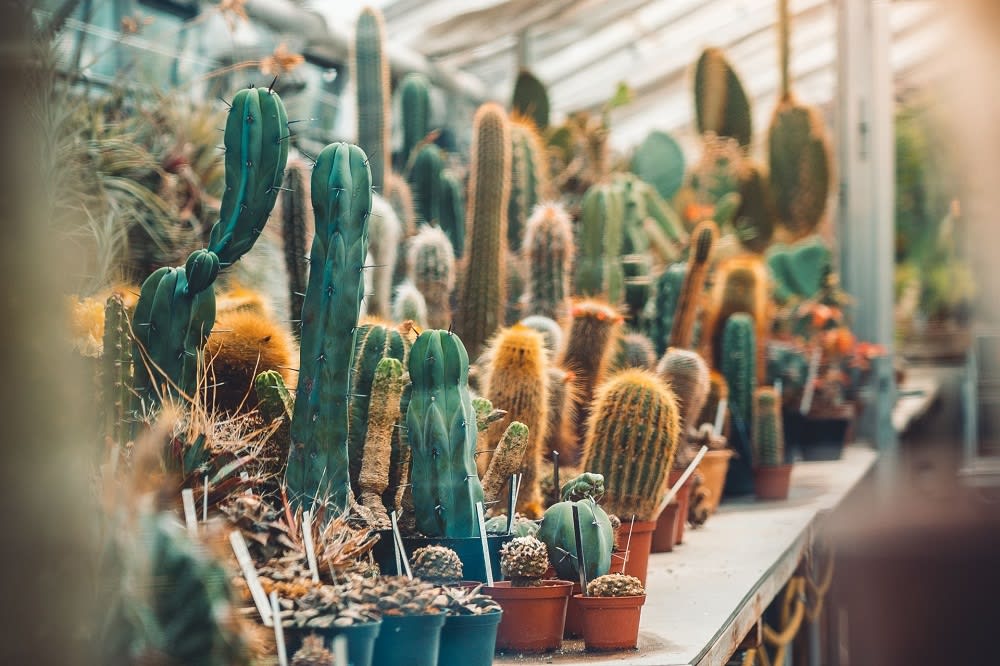 The
Atlanta Botanical Garden
is one of the best places for nature lovers to spend a day. Located by Piedmont Park in Midtown Atlanta, the botanical garden features 30 acres of stunning garden collections to stroll through and has been a feature of the city for over 40 years. The gardens feel like a true oasis at the heart of the city and invite guests to explore indoor and outdoor collections. Indoors, guests can experience everything from the tropical rainforests to the deserts of South Africa. Outdoors, there are collections of conifers, camellias, roses, and fantastic Southern Seasons Gardens. The Atlanta Botanical Garden is open May through October from 9 am to 8 pm.
2. Stone Mountain
Only 25 minutes from downtown homes for sale in Atlanta, Stone Mountain is a favorite for outdoor enthusiasts who love to hit the trails. One of the most popular recreation areas in Georgia,
Stone Mountain Park
attracts locals and visitors alike who want to traverse the unique mountain. Stone Mountain is considered the biggest example of exposed granite rock in the world. The park offers 15 miles of trails up and around the mountain with varying levels of difficulty. The Walk-up Trail takes visitors to the summit, while the Cherokee Trail makes a loop of the mountain. There are also nature garden trails and trails that keep you close to the water. Located on Robert E Lee Blvd, Stone Mountain Park is open every day from 5 am to 12 am.
3. The Atlanta Beltline
Many homes for sale in Atlanta are minutes from the incredible
Atlanta Beltline
. The Beltline is a paved, planned trail that stretches 22 miles through the city. The beltline connects those with Atlanta real estate to some of the city's most beautiful parks, greenspaces, and trails. The favorite of walkers, joggers, and cyclists alike, the beltline is a great place to get outside, get some exercise, and enjoy Atlanta's temperature year-round weather. As you head down the path, keep your eye out for Art on the Beltline, the most extensive public art project in the region. When you start feeling hungry or want to take a break, simply stop in at any of the dozens of restaurants and cafes that connect directly to the beltline.
4. Piedmont Park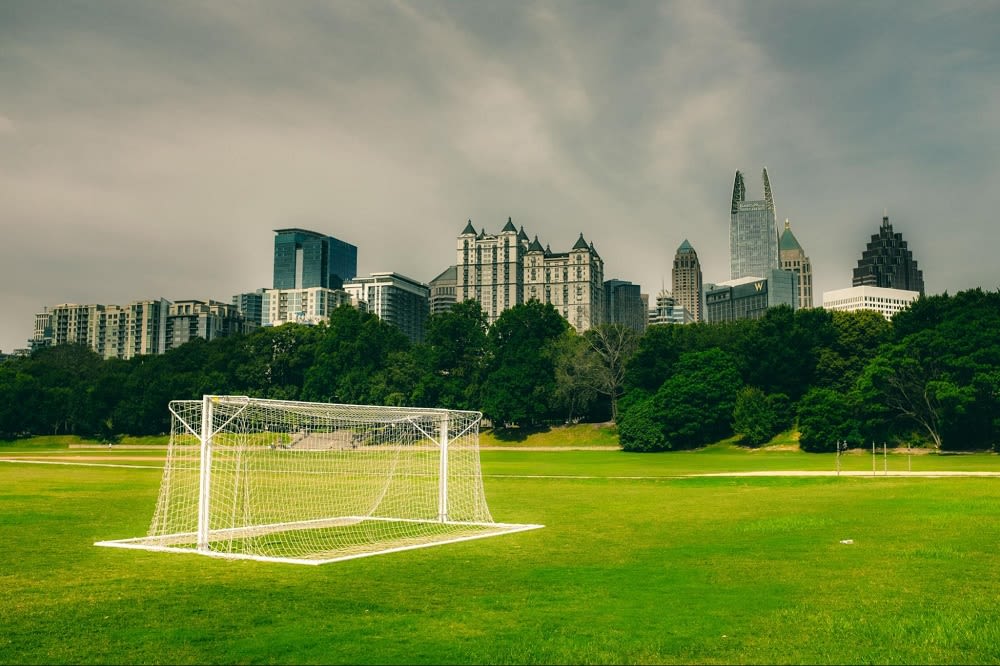 Piedmont Park
is a sprawling urban green space at the heart of Atlanta. Steps from the Atlanta Botanical Garden, Piedmont Park is a favorite of Atlanta locals for its events, live music, cafes, and, of course, its scenery. The park feels like a reprieve from the fast pace of the city, offering residents of Atlanta the chance to slow down and bask in the sunshine. Walk alongside ponds and water features, play a game of baseball or basketball at the sports courts, or simply relax on the grass. It's not unusual to spot a fitness class or walking club as you traverse the 185-acre property, and locals can also sign up for workshops on gardening, conservation, and painting in the park.
5. The Georgia Aquarium
Nature lovers shopping for Atlanta real estate won't want to miss visiting the Georgia Aquarium. With seven huge galleries to walk through, the Georgia Aquarium exhibits thousands of animals that span hundreds of species. The aquarium offers several wildlife encounters, including cage diving with sharks, getting in the water with stingrays, and training sea lions. From dolphin shows and seal lion presentations to penguin enclosures and a 4D theater, the aquarium is perfect for a full-day excursion with the whole family. Located in Pemberton Place on Baker Street NW, the Georgia Aquarium is open from 9 am-9 pm Monday through Thursday, and 8 am-9 pm Friday through Sunday.
6. Grant Park and Zoo Atlanta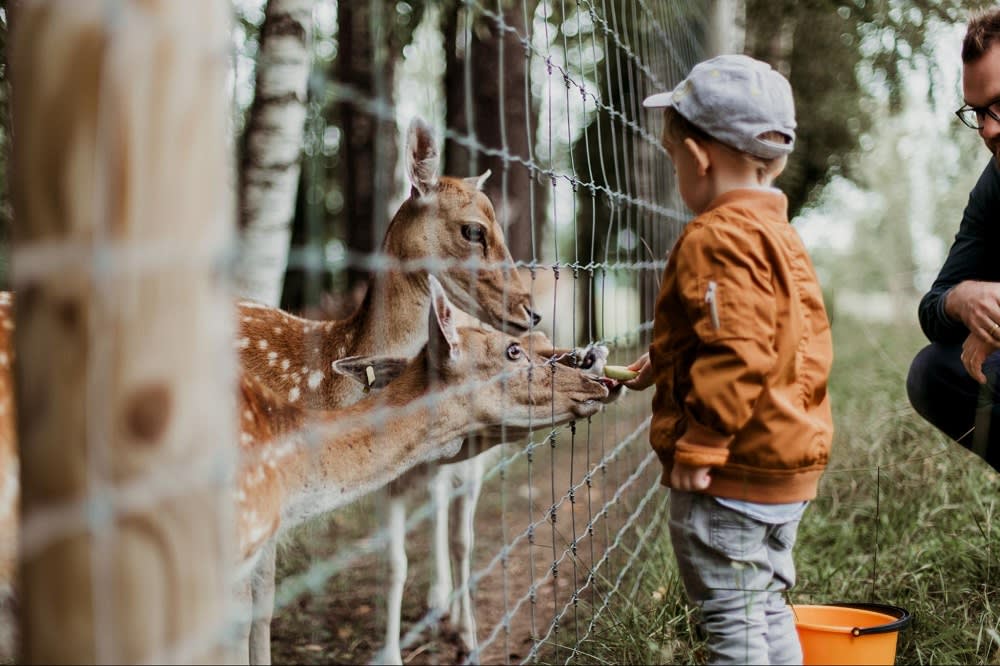 Another great thing about owning Atlanta real estate is that you're close to Grant Park and Zoo Atlanta.
Grant Park
is a beautiful neighborhood within Atlanta known for its historic Queen Anne and Victorian mansions as well as its quintessential Craftsman homes. The park that resides within the neighborhood and bears the same name is a 131-acre greenspace with walking trails that weave between the trees. Tucked within Grant Park is
Zoo Atlanta
. The 40-acre zoo holds 220 different species, including everything from African lions, elephants, and orangutans, to giant pandas, giraffes, otters, and more. Grant Park and Zoo Atlanta are nature lovers' paradises. The zoo is open Monday through Friday from 9 am-5 pm, with extended hours to 6 pm on Saturday and Sunday.
7. Fernbank Museum of Natural History
Last o3>n our list is the
Fernbank Museum of Natural History
. Nature enthusiasts will love exploring the museum's exhibits on dinosaurs, fantastic forces, and a walk-through time. Not only that, but the Fernbank Museum has a number of outdoor exhibits, too, from its stunning 65-acre Fernbank Forest to the rain garden and Dinosaur Plaza. Visitors can spend time immersed in the surrounding woodlands for an afternoon of peace and relaxation. Housed on Clifton Road, the Fernbank Museum of Natural History is open every day from 10 am-5 pm.
If Atlanta is calling your name, partner with a real estate team who can help you find the perfect place to make your own. The All Points Team is a group of specialists in Atlanta Metro real estate, working diligently to ensure top satisfaction with each of their clients. Dedicated to offering personalized and stress-free service, the All Points Team can help you navigate each step of the home buying process. To get started today, reach out to the
All Points Team
.