Lake Lanier, GA, is in the foothills of the Blue Ridge Mountains and attracts more than 7,000,000 visitors annually. It's located just 50 miles northeast of Atlanta, GA, and occupies 38,000 acres. It features 700 miles of shoreline and an average lake depth of 60 feet — with its deepest point being 160 feet deep.


From jet skiing to kayaking, Lake Lanier is ideal for an abundance of water sports. Visitors and residents can rent boats or yachts for a day of fun in the sun. Lake Lanier played host to Atlanta's 1996 Summer Olympics events in rowing and sprint canoeing. Additionally, Lake Lanier's Aqualand and Holiday marinas are some of the biggest freshwater marinas in the nation.

The lake is popular year-round and offers a wealth of family-friendly outdoor activities and indoor fun. Below are eight family-friendly activities near Lake Lanier.
What to do with your family near Lake Lanier real estate
Treetop Quest Gwinnett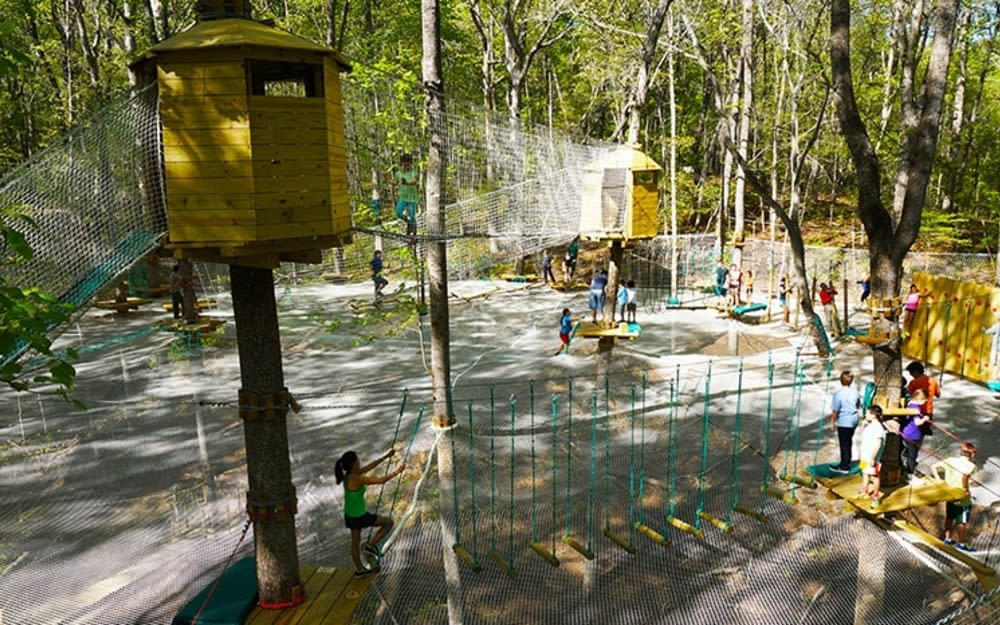 Treetop Quest Gwinnett
is fun for the whole family — or at least those adventurous enough to zip line over treetops in a comprehensive and thrilling course. This nature adventure park provides visitors with seven unique courses with challenging obstacles. There are extensive safety parameters and training before you're let loose to have fun for two-and-a-half hours.

Don Carter State Park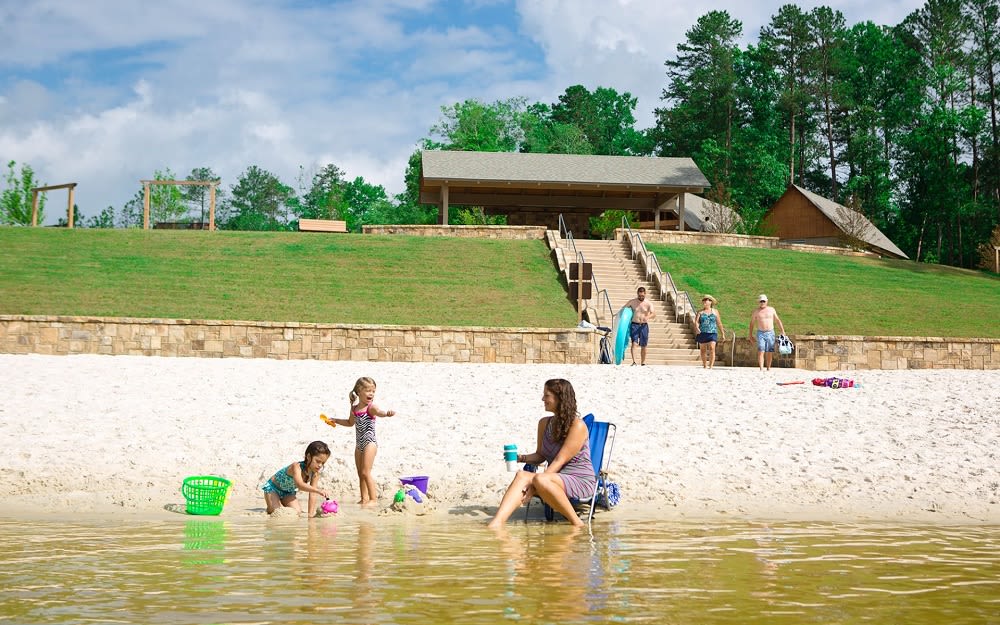 Don Carter State Park
is the state's newest park and is situated along the lake's shoreline. It offers a massive, artificial swimming beach complete with a bathhouse, boating docks, and a trail for hikers and bikers. And if you want to escape from hunting for Lake Lanier homes for sale, you can even stay at the park overnight.

Lanier Islands Beach and Water Park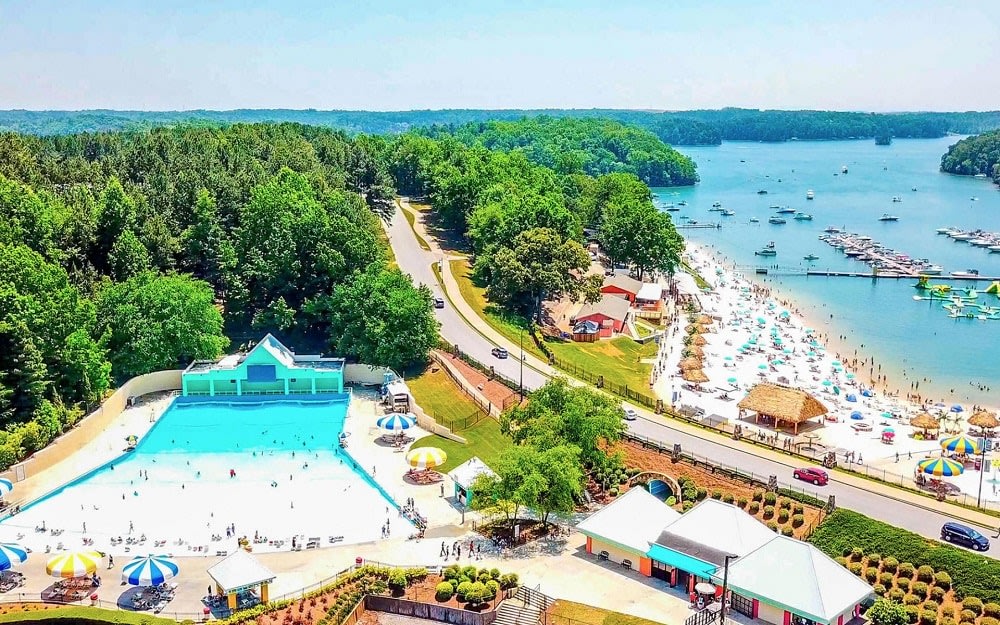 Photo Courtesy of Lanier Islands
The
Lanier Islands Beach and Water Park
boasts fun for families of all ages. Visitors can barrel down "Black Out," a water slide in total darkness, bounce around on a giant inner tube, or zip line over Lake Lanier. There's also Wibit, a water-based obstacle course, and a Wild Waves Wave Pool.

Lanier Park Beach
Lanier Park Beach offers visitors a relaxed spot for swimming and water sports in its enclosed waters. Boating, swimming, and stand-up paddleboarding are just a few activities families can enjoy at the park. A half-mile-long walking trail is also available at Lanier Park Beach, where families can get a little exercise and then settle down for a homemade lunch at the picnic area.

Bowman's Island Trail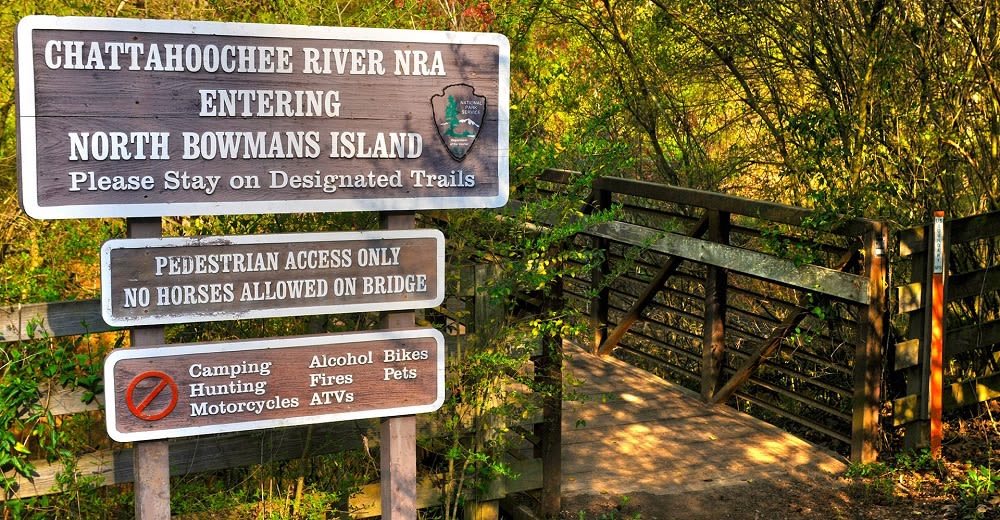 Photo Courtesy of National Park Planner
Bowman's Island trail is the place to be for outdoor enthusiasts. The trail is a 3.8-mile out-and-back hike that takes about 90 minutes to finish. It's open year-round and is part of the Chattahoochee River National Recreation Area. The trail rises 175 feet above the lake for amazing views of nature — and of course, a cool dip in the water is never far away.

Cruising Lake Lanier
Families who buy their dream home from the inventory of Lake Lanier homes for sale should sit back and relax with a cruise on the water. You and your family can book excursion yachts for a three-hour full-service cruise around the lake. The boats feature climate-controlled, enclosed cabins with indoor seating and facilities, as well as an outdoor deck and a sound system. The cruises offer passengers tasty treats and are a great way for new residents to get familiar with the area.

Snow Island at Margaritaville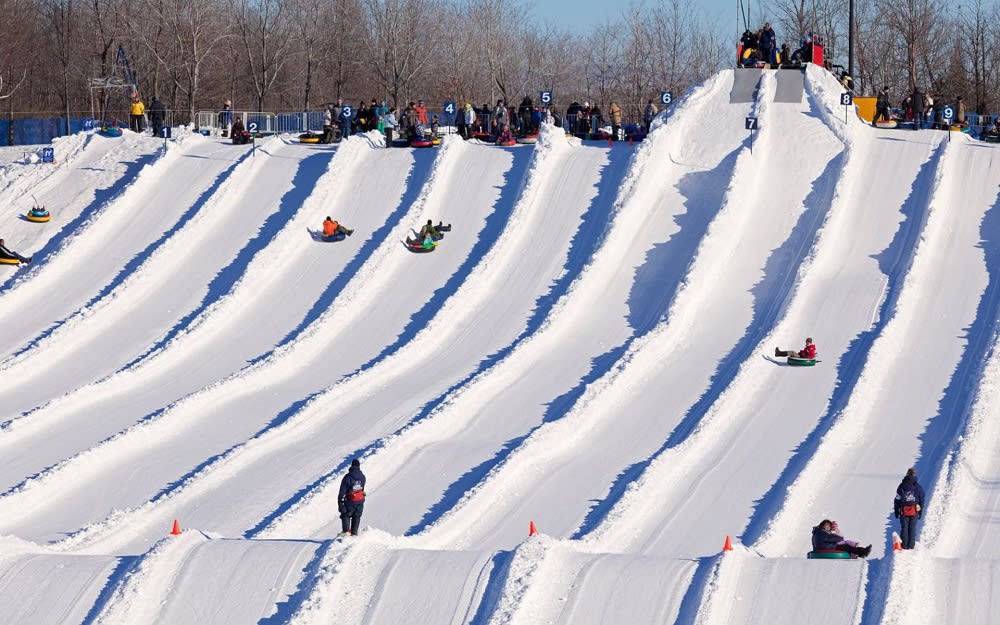 Photo Courtesy of TripSavvy
Visit Snow Island during the winter months to enjoy the season without having to make the drive to Canada or New England. Attendees can participate in tubing or try the snow slide ride at Parrot Mountain. The facility offers the longest (approximately 600-foot) snow slide in North America.


More cautious visitors can enjoy the skating rink or rides on the Ferris wheel, colorful carousels, and bumper cars. If snowball fights are more your speed, head over to Snowball Alley and challenge your kids or romp around in the snow for fun. Wintertime also brings the annual Lakeside Lights Spectacular lights show. After a day of play, visitors can stop at the Glacier Café for a snack and hot chocolate.

Flyboarding and jet skiing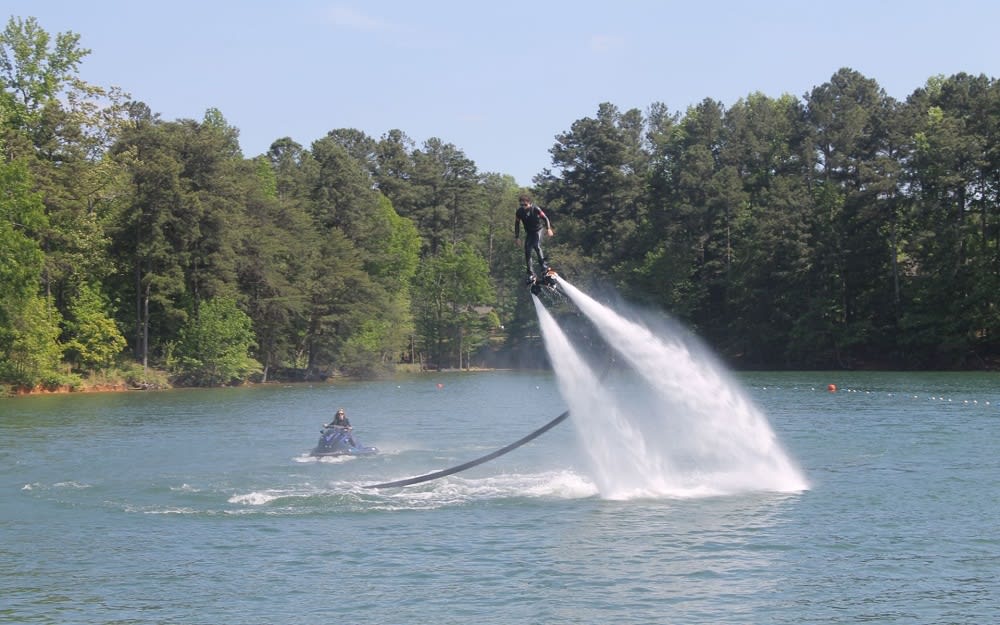 Photo Courtesy of lakelanierflyboard.com
Head to the Margaritaville Resort and Lake Lanier Water Sports to test your skills in flyboarding. Flyboarding involves standing on a board connected to a watercraft by a long hose. Pressurized water surges through the rider's boots, which thrusts their board high into the air. This pastime is not for the faint of heart. Trained staff is available to ensure everyone is safe. You can also opt for jet skiing. If you're inexperienced, lessons are available for each.
Ready to buy or sell Lake Lanier real estate?
When you're ready to buy or list a Lake Lanier home for sale, reach out to the trusted Atlanta-area realtors at Compass's
All Points Team
. Team members are passionate about real estate and anxious to help take you on a smooth real estate journey.