For many homeowners, there comes a time when their current house is no longer big enough to suit their needs. Young families that are still growing typically face this situation. More children mean more bedrooms, bathrooms, and play spaces, both indoors and out. An elderly parent moving into your home generally also requires a bigger home and may involve a specific layout to their living area. Whatever the reason, if your current home seems to be shrinking, you need to know what to look for in your search for a new house. The
All Points Team
can help you find the home your family needs in the Atlanta area, keeping the following considerations in mind.
1. Number of bedrooms
When you've outgrown your home, you naturally need a bigger one, which often means more bedrooms. Before you begin searching for houses for sale in Lake Lanier, determine your ideal number of bedrooms and also the number that can work for you, as you may find a home that checks all the boxes except the number of bedrooms. Children often share bedrooms, but if your children need separate rooms, that's something to keep in mind.

Adolescents tend to like their own space, and you should take that into consideration. If you have an adult relative, such as an older parent, living with you, they, too, will most likely prefer their own bedroom, perhaps on the first floor in a quiet area of the house. Have an idea of the layout and location and the number of bedrooms you require. It's one of the first things an agent will ask when you start your search.
2. Bathrooms
Bathrooms are essential to all homeowners, and the number and type of bathrooms can make or break a potential house for sale in Lake Lanier that you are considering. The main bedroom of a luxury home generally includes its own bathroom suite, and the other bedrooms usually have their own bathrooms or one shared by two sleeping areas. If you've got teenagers, you know it's far more convenient for them to have their own bathrooms. If you have a parent staying with you, they, too, will likely prefer their own bathroom. Half-baths or powder rooms are handy for guests, especially if they are located on the first floor. Bathrooms go hand in hand with bedrooms when determining how many you need and how they should be laid out.
3. Updated kitchen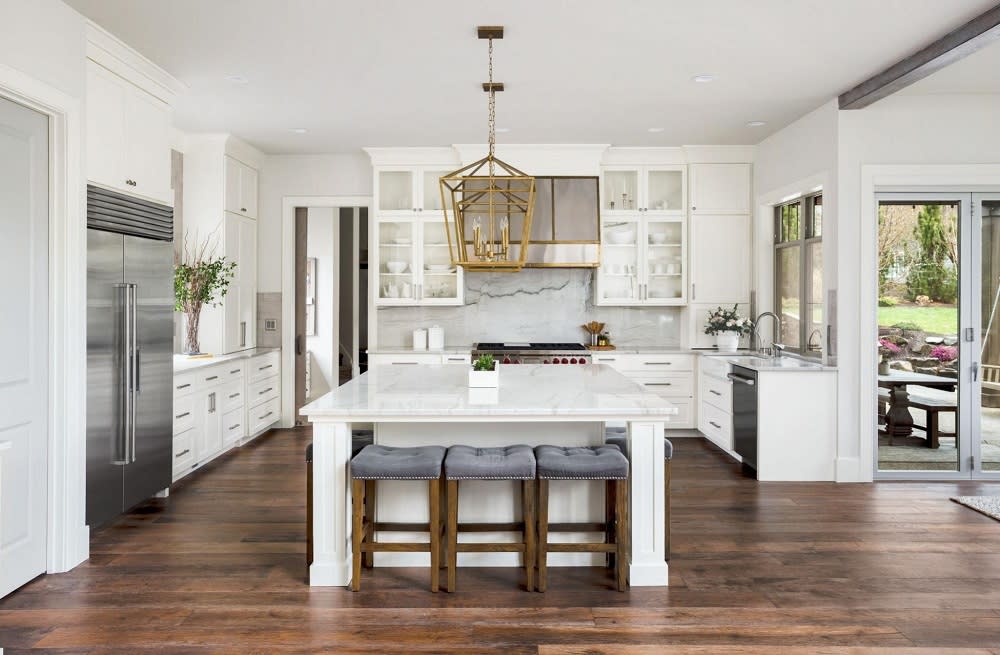 With the number of cooking shows on television, interest in the culinary arts has grown immensely in popularity. If you like to cook gourmet meals at home, you'll want a large kitchen with modern appliances. Plenty of counter space and an island gives you lots of room for preparation and if you're a baker, you may want two ovens. A large refrigerator with an ice maker is also a popular appliance, and a dishwater is a must as it makes cleaning up so much easier. Although you will certainly be looking for a formal dining room, a space in the kitchen for eating is something you may want for breakfast or casual dining. Everyone's needs are different, so think about your current kitchen and where it may be lacking.
4. Plenty of storage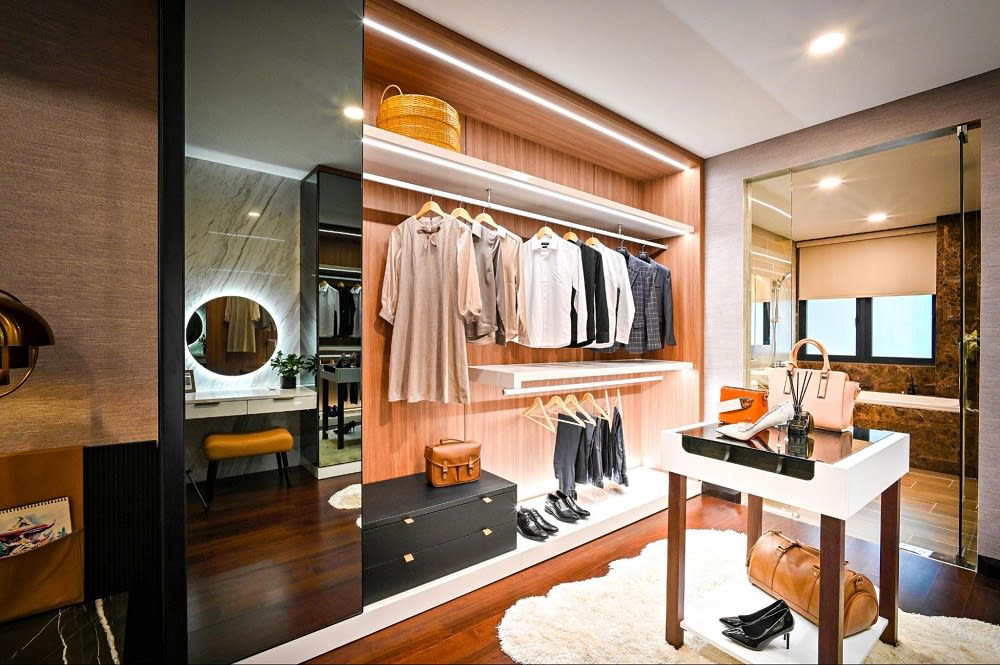 It seems like you can never have enough storage space and this is a part of a home that a family can easily outgrow. How big do your bedroom closets need to be? Walk-ins are great to have if you own a lot of clothing; some couples need one for each of them. Consider who will be living in the other bedrooms and how much closet space they will need. Closets are only one part of the storage situation, though. You should also look at cabinets, the amount of usable space in attics or basements, and how much storage is available in the garage.
5. Outdoor space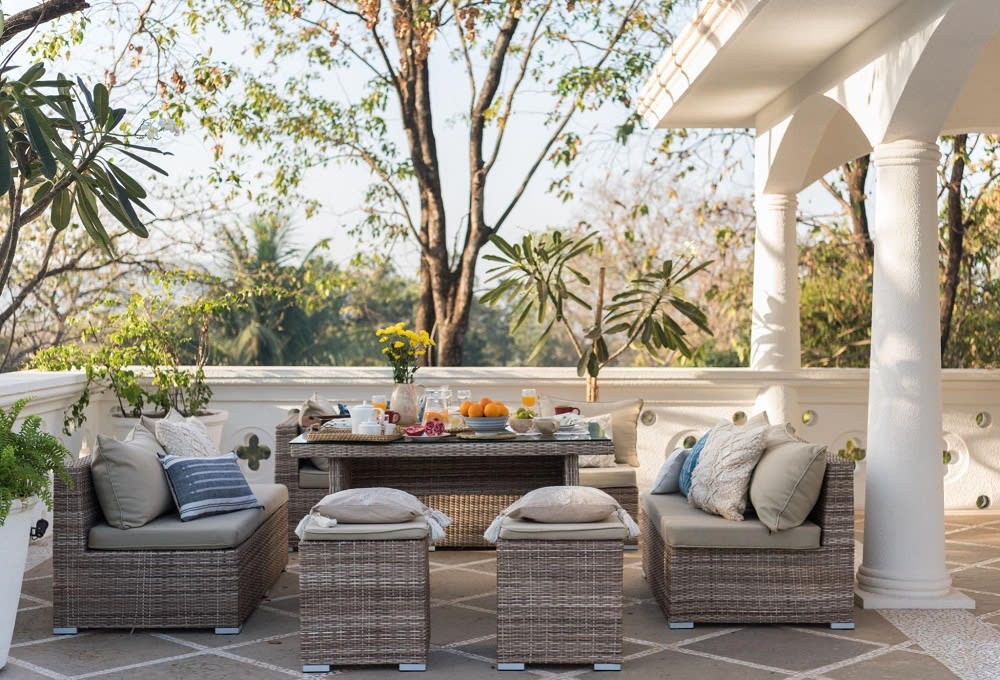 Living takes place outdoors as well as in, and one of your reasons for seeking a new home may be because you need more outdoor space. Children and dogs love a big fenced-in yard to play in. You may want a patio, porch, or gazebo for outdoor dining, drinks, or just relaxing. Having a pool is another nice addition and a built-in gas grill and outdoor sink may make entertaining easier. Consider front and side yards and trees and other plants. A house with curb appeal and beautiful landscaping can make living there a pleasure and adds to the value of the home should you decide to sell down the road.
6. Prioritize your needs
Unless you have a house custom-built to meet your needs, there is a good chance you won't get every single thing you are looking for in a new home. When you make your list of needs, go over it carefully and prioritize. Figure out what things are not necessities but just nice to have. By doing this ahead of time, you can save time and anguish should you have to make a compromise in deciding which house to buy.
7. Be mindful of your budget
Naturally, a bigger home is going to cost more money. This will mean a higher mortgage payment than you have been used to. The price of your larger house may also be affected by newer construction, renovations, or a higher-priced neighborhood. You must also consider that your property taxes will be higher. With more rooms, you will probably have to buy more furniture, and buying a new home often means at least some repair or remodeling projects. Factor all of these things in when you are crunching the numbers to see what you can afford. The last thing you want to do is be in your new home for a few months before realizing it's straining your finances.
Partner with All Points Team to find the home of your dreams
There are many reasons why you may have outgrown your home, and knowing what to look for in your next piece of real estate is key to your ongoing happiness with your living situation. Are you ready to take the next steps to upsize? Reach out to experienced Atlanta real estate agent Candi McClamma of
All Points Team Real Estate
for expert guidance. Candi and the rest of the All Points Team agents are experienced and happy to help you find the next home of your dreams.