Lake Lanier is located just 50 miles northeast of Atlanta, GA, and occupies about 38,000 acres. It features nearly 700 miles of shoreline and an average lake depth of about 60 feet—with its deepest point being 160 feet deep. Lake Lanier lies in the foothills of the glorious Blue Ridge Mountain range and attracts more than 7,000,000 visitors annually.

Lake Lanier is fed by the Chattahoochee River and the Chestatee River. The lake is popular with fishing, boating, and water sports enthusiasts. Lake Lanier boat and yacht rentals are top-rated and can host groups of up to 150. During the 1996 Summer Olympics, rowing and sprint canoeing events took place on Lake Lanier, and its Aqualand and Holiday marinas are amongst the largest freshwater marinas on earth.

The area is popular year-round for families with and without children. It offers visitors and residents golfing, an equestrian center, day spas, a luxury resort hotel, and a water park.


Whether you're just settling in or thinking of upgrading and selling your current home, below are some ideas focused on boosting return on investment (ROI) for your Lake Lanier home for sale.
Boost your Lake Lanier real estate ROI
Pay attention to the kitchen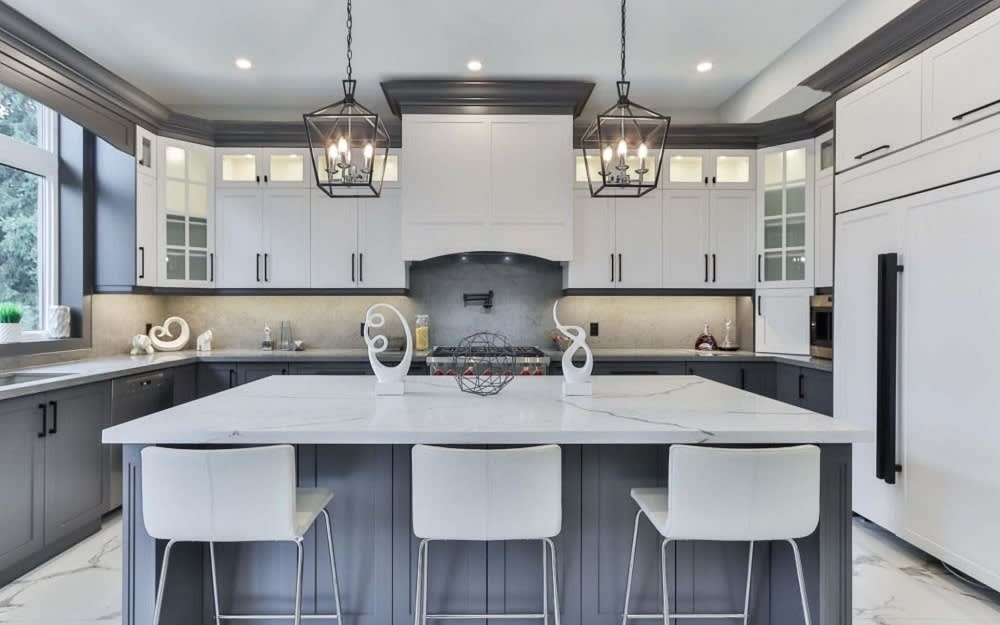 If you have one of the most sought-after locations for sale near Lake Lanier, but your kitchen is outdated, semi-functional, or broken down, finding a buyer at your asking price could prove difficult. Your kitchen can easily make or break your price, regardless of how pristine the rest of your home is.
Aside from a lousy layout or crowded counter space, old cabinets and flooring can sour a potential buyer quickly. It's important to note that kitchen upgrades tend to be the most expensive upgrade you can make—but they also yield the highest ROI. If your kitchen has a great foundation but needs a cosmetic overhaul or structural redo, it's worth the investment.


Upgrading your kitchen could be as simple as switching out cabinetry, hardware, and light fixtures with new, modern finishes, such as matte navy blue, brushed brass fittings, and warm pendant lighting.

Make sure your dock is maintained
Docks are a great aspect of lakeside living, especially if your Lake Lanier real estate is on the waterfront. With summer just around the corner—and all the fun you can have on the lake!—ensure your dock is ready for the season by checking to see if all of its electrical components are working properly. Is the boat lift operating correctly and safely? Are all of the dock components affixed? Are all of the rails safely secured with lifejackets, first aid kits, and other safety equipment easily accessible?


Keeping your dock well-maintained throughout the year will not only make upkeep simper, it will significantly boost your home's ROI. After all, who wouldn't want to take their boat out off their own dock to cruise around Lake Lanier?

Don't forget the foyer
Foyers are often overlooked when it comes to ROI-boosting projects. However, they're the first inside space that potential buyers see and set the tone for what lies ahead. If buyers are house-hunting amongst several Lake Lanier waterfront homes for sale, and they're all somewhat similar, your home could stand out from all the others if you focus on making a grand entrance for your guests.


Replace your foyer lighting so it's warm and inviting. Finish the walls with Italian plaster or textured wallpaper. Switch out your front door with a broad, carved showpiece or one that features clear or colored stained-glass inserts. If you need inspiration, just imagine a lush, high-end restaurant that features ambient mood lighting, elegant furniture, and wall finishes that engage the senses.

Bring natural light into the bathroom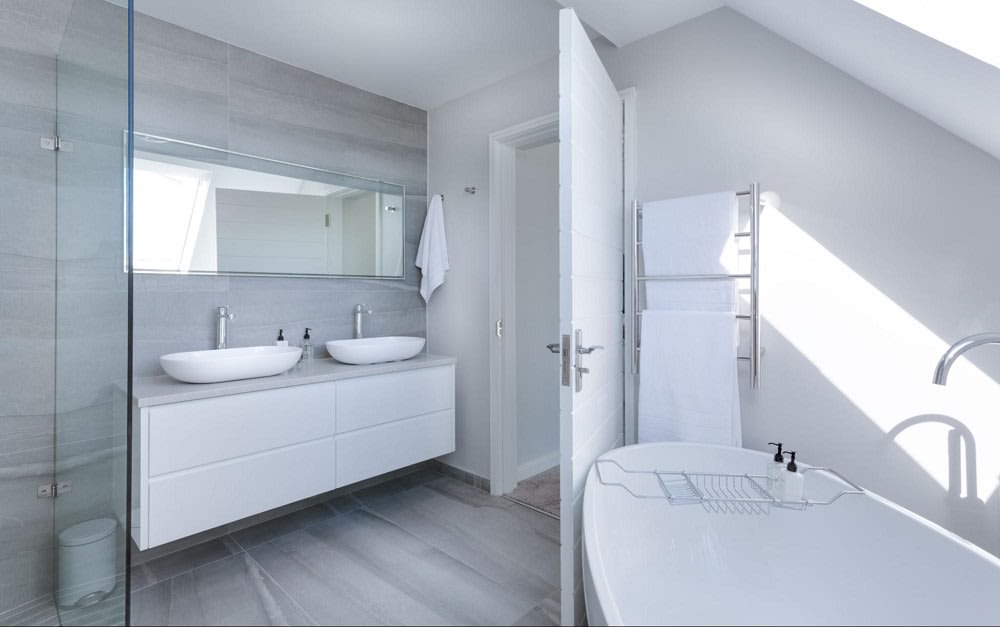 As with the kitchen, bathrooms are the most expensive rooms to remodel within Lake Lanier waterfront homes for sale (because of plumbing and electrical considerations). However, as with the kitchen, if your bathrooms have good "bones," you can still maximize your ROI by upgrading them with minor changes. If your bathroom has no windows, either add one or opt for a skylight to bring natural light into the space—especially if there's no other way to increase the room's footprint. Replace outdated sinks and cabinets with modern, above-counter washbowls atop sleek cabinetry, or ditch the cabinet entirely and install a pedestal sink.

Don't neglect the driveway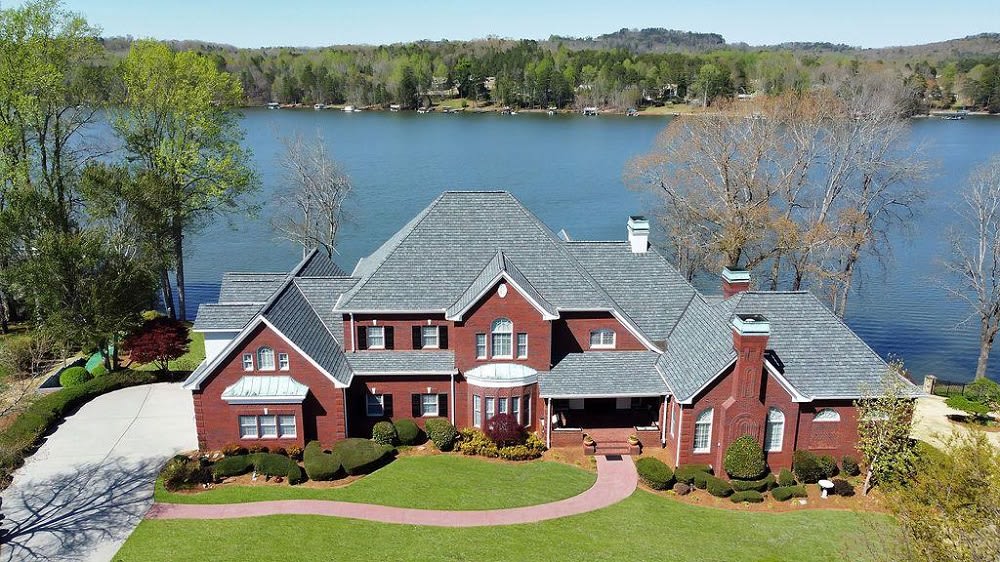 Concrete and asphalt are standard driveway finishes, but they can look tired and outdated. Additionally, humid and hot weather causes expansion and contraction of these materials, and homeowners could face the reality of a cracked driveway that needs patching or a total replacement.
Consider replacing the driveway with paving stones or stone or concrete stepping stones interwoven with grass outlines.
Paving stones
, or "pavers," are shaped like chunky hand weights that interlock like a puzzle. They expand and contract easily without consequence because they are not cemented or mortared to each other. Instead, they simply "float" on top of your driveway. If they need replacing, all you have to do is lift out the broken paver and drop in a replacement.
Ready to list a Lake Lanier home for sale?
When you're ready to list or upgrade your Lake Lanier home, reach out to the Atlanta area real estate experts at the
All Points Team
. The team of passionate realtors believes in executing at the highest level and providing top-notch service. They focus on the business aspect of the real estate transaction so that you can focus on living.