If you're looking to escape the seemingly endless traffic and humid heat of the ATL —or want to take a break from searching for just the right property among the homes for sale in Atlanta — you're likely wanting some seriously needed R&R.

Thankfully, there are many wonderful escapes that make for perfect weekend road trips. Each adventure can take your mind off the stress of touring homes for sale in Atlanta or allow you the time necessary to consider the properties that have made it to your shortlist.
Savannah, Georgia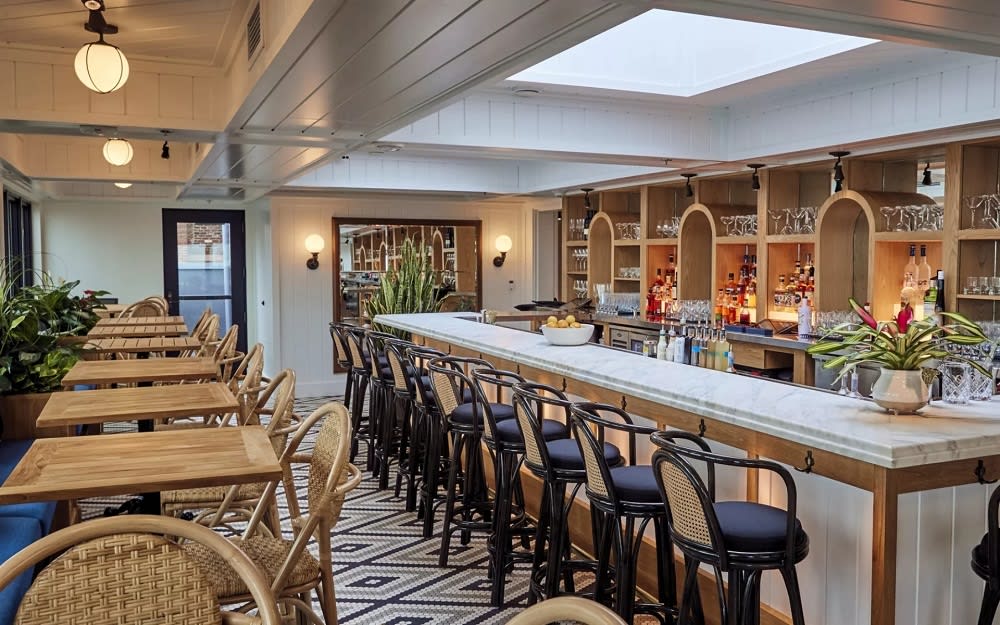 Photo courtesy of Drayton Hotel
Located about three and a half hours from Atlanta, Savannah is awash with history and a truly gorgeous oceanfront city.

The five-star Drayton Hotel makes for an opulent overnight, and available rooms and suites overlook either the Savannah River or City Hall. The Rooftop is a romantic place to dine, enjoy a glass of wine and watch the sunset color the city.

Antebellum architecture, oak trees with Spanish moss spilling off their branches, the cobblestone River Street and the American Prohibition Museum, are prominent highlights.

Dine out at Husk Savannah, a Southern restaurant founded by "Top Chef" alum Sean Brock. Food is carefully crafted by Executive Chef and Savannah native Chris Hathcock to offer a fresh take on Southern cuisine, and the menu changes frequently, as it is dependent on what is available locally.
Macon, Georgia
Live music at night highlights this relaxed city, which is only a short trip from Atlanta.

During the day, check out the Ocmulgee Mounds National Historical Park. Located within Macon's city limits, the park preserves the culture of Southeastern Native American tribes and their way of life, making it well worth a visit.

Stay at the historic Burke Mansion, which features four luxury suites, each of them very unique but also packed with amenities including turndown service, 1,200-thread count bed linens, made-to-order breakfast, and much more.

When dining out, check out Dovetail, which has been featured in Southern Living Magazine and took home a Diner's Choice Award for the most-booked restaurant in Macon from Opentable.com. Highlighted by pre-Prohibition cocktails and dishes inspired by traditional Southern cuisine — blackened catfish with pimento cheese grits, for example — the menu features snacks, starters, small plates, entrees, and desserts. (The Cracked Pie with salted caramel gelato and toffee is decadently delicious.)
Lake Lanier, Georgia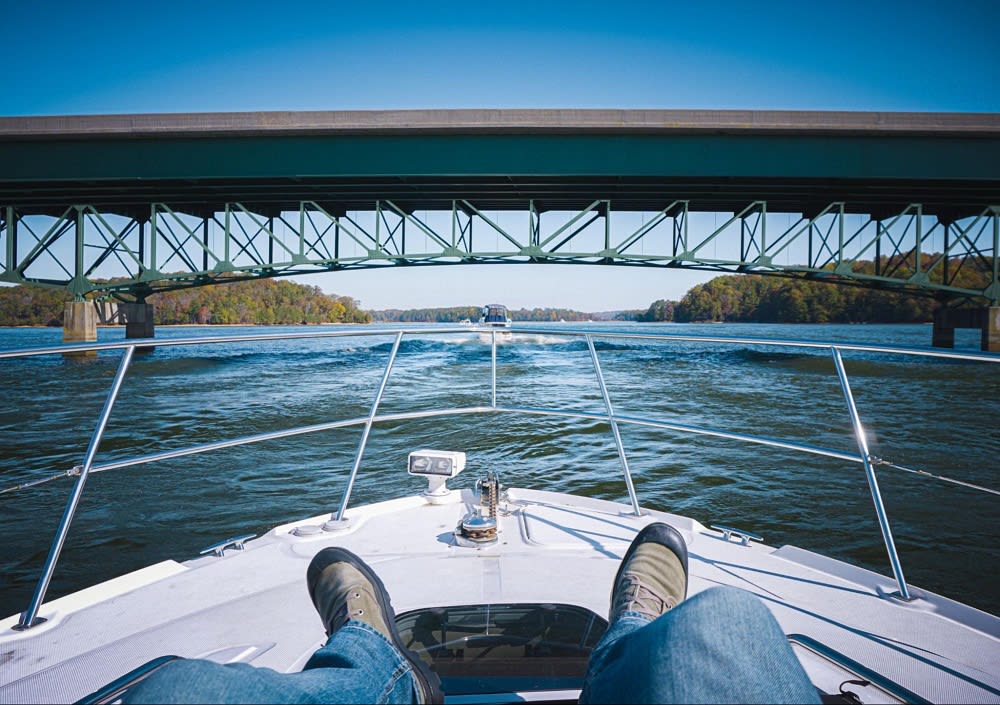 An hour away from Atlanta, Lake Lanier is the largest lake in Georgia and is the focus of plenty of urban legends because beneath the surface of the lake — created by the Army Corps of Engineers — is the village of Oscarville, which was lost to the reservoir's construction.
Legends aside, however, Lake Lanier is a gorgeous, 57-square-mile reservoir that offers fishing, boating, swimming, paddle boarding, and other water activities.
When visiting, you might also want to explore some of the lovely Lake Lanier waterfront homes for sale before checking in at Lanier Island Resorts, a luxury facility set on 1,200 acres and featuring numerous amenities, including a heated saltwater pool, a fitness center, a game room, and fire pits to enjoy the facility year-round.
Dine at the high-end and intriguing Antebellum, a Southern-inspired restaurant set in an 1890s home. Shrimp and grits, pan-seared Norwegian halibut, and braised beef Bolognese are menu highlights, but the dessert menu's sticky toffee cake, a play on sticky toffee pudding, is worth sharing with a friend.
Asheville, North Carolina
If the heat of Atlanta is wearing you down, the temperatures in Asheville are lower, thanks to its location in the beautiful Blue Ridge Mountains.
The city, just over three hours from Atlanta, is packed with art galleries, high-end boutiques, and the historic Biltmore Estate, the former home of George Vanderbilt, which features galleries, gardens, horseback riding, and wine tasting. There are rooms, of course, and you could choose the Biltmore for your overnight accommodations and feel perfectly pampered.
However, the Omni Grove Park Inn might be a better option, as the gorgeous facility features luxury spa facilities, turndown service, and a rich history. The older portion of the inn offers the potential for the sighting of a ghost or two, given the inn's prestigious former guest list, including F. Scott Fitzgerald, Harry Houdini, Thomas Edison, Henry Ford, and John D. Rockefeller. Contemporary guests have included Jerry Seinfeld, David Sedaris, and Barack Obama.
For a night out, dine at Cúrate, a Spanish restaurant that welcomed both chef Gordon Ramsay and the late Anthony Bourdain. The menu features authentic Spanish cuisine, imported items such as Cinco jotas cured pork and fresh North Carolina ingredients. Cúrate earned the honor of being named one of America's 50 Wine Restaurants We Love in 2021 by Wine Enthusiast magazine, so ask your server about the pairings throughout your meal.
Kennesaw, Georgia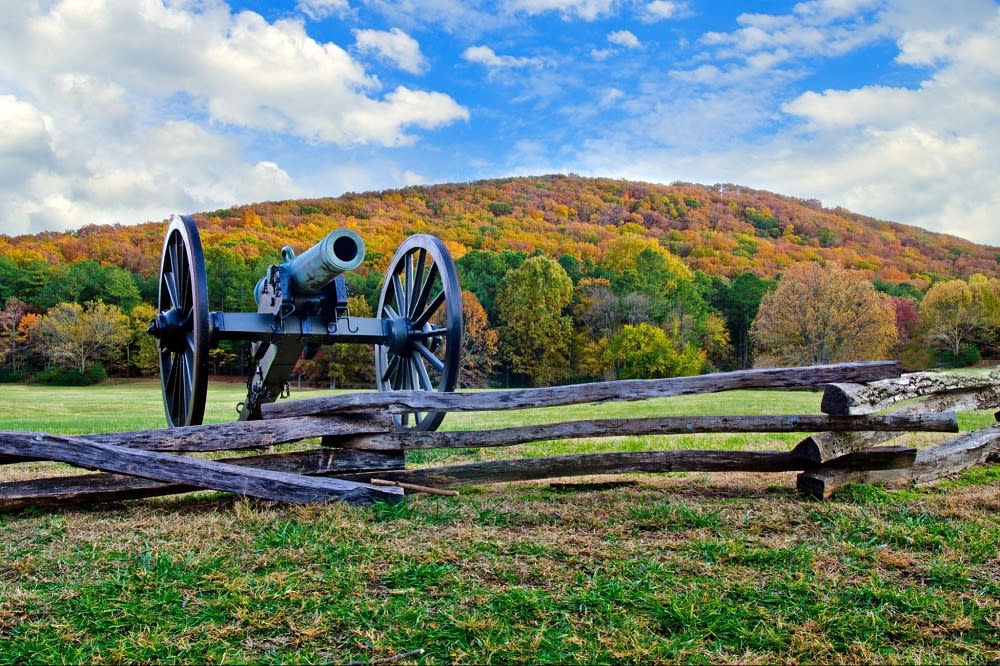 Kennesaw Mountain National Battlefield Park is the highlight of this town, found just 30 minutes from Atlanta but worth the trip all the same. This historic site preserves a key Atlanta Civil War battlefield and includes a driving tour and a museum with artifacts such as uniforms, weapons, and flags.
Dine at Copeland's of New Orleans, a trip to the Big Easy without the drive or flight. The menu features crab-stuffed savory beignets, classics including jambalaya and etouffee, myriad catfish items, and sampler platters if you have a hard time making up your mind.
Without luxury hotel accommodations, why not try an Airbnb?
This treehouse bungalow
is perfect for two people and features three stories and a treasure hunt escape room if you are so inclined. The treehouse has heating and air for maximum comfort, along with a full bath, a queen bed with luxury linens, and nautical decor.
In the market for a home?
Whether you're perusing homes for sale in Atlanta or long to revisit some of the elite Lake Lanier waterfront homes for sale in hopes of finding your dream lake house, the right real estate agent can help you find exactly the home you're seeking. When you're ready to take the next step, reach out to one of the agents on the
All Points Team of Compass
for guidance.