If you're like most people, you want your home to reflect your personal style and taste. You also want it to be a valuable investment that will appreciate over time and appeal to future residents when you plan to sell. In this blog post, we will discuss some ways that you can add value to your Cumming, Georgia, real estate, with a focus on both return on investment and enjoyment of living in your upgraded space!
Interior upgrades
Making interior upgrades to your home can be a great way to improve its function and appearance. The areas that are sure to provide the biggest payoff in adding value are the kitchen, bathrooms, flooring, and color scheme.

Kitchen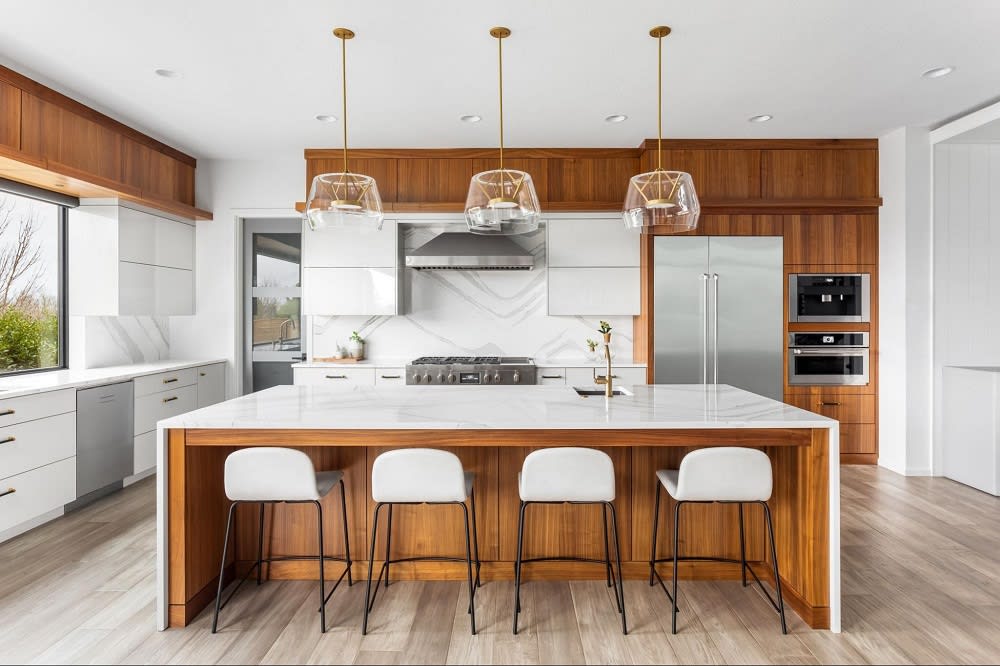 One of the best ways to add value to your home is by renovating the kitchen since it is one essential feature buyers consider when looking at homes for sale in Cumming. The kitchen is an area that will be seen and used by everyone who lives in or visits your home, so it's important to make a good impression. Some of the best upgrades to consider include:
Replacing outdated cabinets

A wine fridge

A kitchen island with seating, an extra stovetop, an extra sink, etc.

Upper cabinets that

pull down

and other upgrades focused on ease of access for all family members

High-end countertops like granite, concrete, or marble

Under-cabinet lighting

A separate freezer in addition to the refrigerator

More than one oven

Storage specifically for kitchen cleaning supplies like brooms, mops, and cleansers
Bathrooms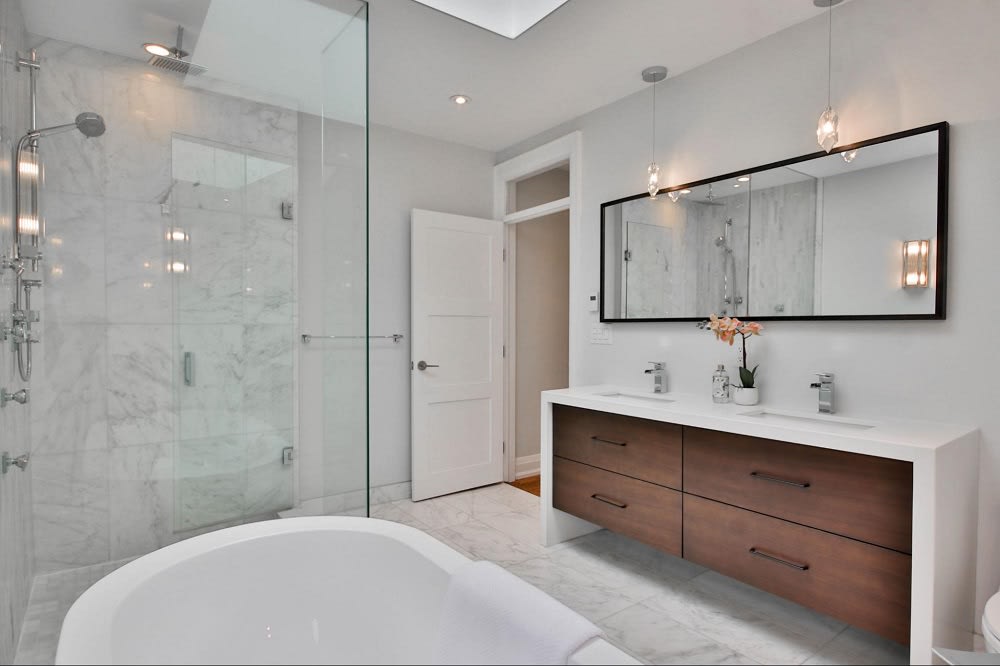 Bathrooms are another popular upgrade buyers look for in homes for sale in Cumming because they see so much use. It is possible to see a significant return on investment for upgrades, especially to the master bathroom. Recommended updates include:
Replacing outdated fixtures (consider the Kohler 22169-G-CP Forte Multifunction Showerhead and other options featured in

this New York Times article

)

Heated floors

A soaking tub

Walk-in shower

Double sinks

Additional storage space
Flooring
Flooring can change the whole look of a room. If you or a family member has allergies, consider replacing any carpet with laminate or hardwood to reduce allergens in the home due to being trapped in the carpet fibers. With millions of people who suffer from indoor allergies, you can rest assured that buyers of homes for sale in Cumming will also appreciate non-carpeted floors. Specific flooring suggestions include:
Tile for areas prone to spills (kitchen, bathroom, etc.)

Carpet (if allergies are not a concern), wood, or laminate for living spaces

laminate or tile for basements
It is also worth considering adding a heating element to floors in rooms where you are frequently barefoot (bedroom, bathroom).

Color
One of the simplest ways to update a room is changing the color scheme. Consider painting the walls, adding new wallpaper, using different flooring or carpets, and color-coordinating accessories.


Some colors are more popular than others when adding value to a home. Blues and greens are generally restful and calming, which can be great for a bedroom or bathroom. Reds and oranges are associated with energy and excitement, which can be great for a kitchen or living room accent wall.


Ultimately, it's up to your taste as to what color you choose for your home, but a consolidated color scheme can make a room feel more cohesive and aesthetically pleasing, which can help with staging when attracting buyers looking at homes for sale in Cumming.
Exterior Upgrades
When considering how to add value to your home, don't forget about the property's exterior. A few of these upgrades include:

Building facade
Power washing is a great way to clean the exterior of your home. It can remove built-up dirt, mold, and mildew, which can permanently discolor siding or paint over time. If you aren't interested in replacing the exterior wall covering, power washing is a great way to help the exterior shine, especially if you hope to attract buyers.


If your home's exterior is painted, remember this should be updated every five to ten years. Similarly, siding needs to be replaced every 10 to 20 years. While brickwork can last around 100 years, it is still wise to have the bricks inspected for any necessary repairs.

Doors & windows
One of the best ways to add value to your home is installing new doors and windows. This is an upgrade that will not only improve the appearance of your home but also make it more energy-efficient.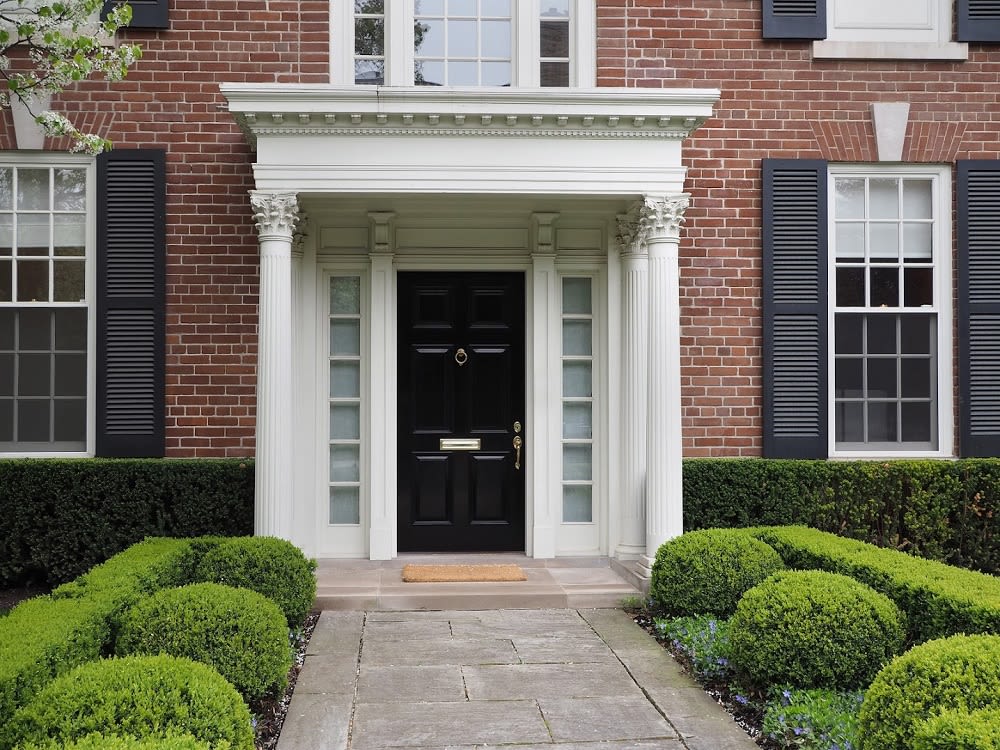 New windows can help keep your home cooler in the summer and warmer in the winter, saving you money on your energy bills. They can also reduce noise from outside, making it easier to relax and enjoy your time at home.
New doors can provide privacy and security and improve the appearance of your home. They are a great way to increase curb appeal and add value to your property when ready to list it with other homes for sale in Cumming.


If a complete replacement of doors and windows seems too much, consider repainting the front door and window shutters (if you have them).
Homes and Gardens
noted that black is a classic choice for front door color, but if you plan to stay in your home for an extended period, it is most important to choose a color that you will enjoy seeing every time you come home for many years to come. Buyers looking at new homes in Cumming may appreciate a more modern color such as shades of green or blue, or even a bright red.

Landscaping
When it comes to adding value to your home, landscaping is one of the best investments you can make for curb appeal, which provides the first impression of your property to buyers of homes for sale in Cumming.


You can make several different landscaping upgrades, but some of the most popular include professionally designed flowerbeds, outdoor lighting, and water systems.


If you're not sure where to start, it's best to consult with a professional — they will be able to design a landscape that fits both your needs and budget. Some suggestions:
Flowerbeds are a great way to add color and life to your yard. An attractive yard can help your home stand out among homes for sale in Cumming and new homes in Cumming. When choosing plants for your yard, it's essential to select those native to your area — this will help ensure they thrive in your climate and don't require a lot of extra care.



Landscape lighting is a great way to add safety to your home, which can be a nice selling point when aiming to attract buyers. Path lights can help guide visitors to your front door, while security lights can deter unwanted visitors. There are many different types of landscape lighting available — choose the one that best fits your needs. Solar lights are a great option because they are environmentally friendly and easy to install.



A water system can add both value and beauty to your home. Fountains and ponds are a great way to create a tranquil oasis in your yard. They can also increase the value of your property. You can also consider a sprinkler system for lawn maintenance. When selecting a water system for your home, it's important to consider maintenance. Ponds and fountains require regular cleaning, and sprinkler systems require professional maintenance to ensure they are working properly.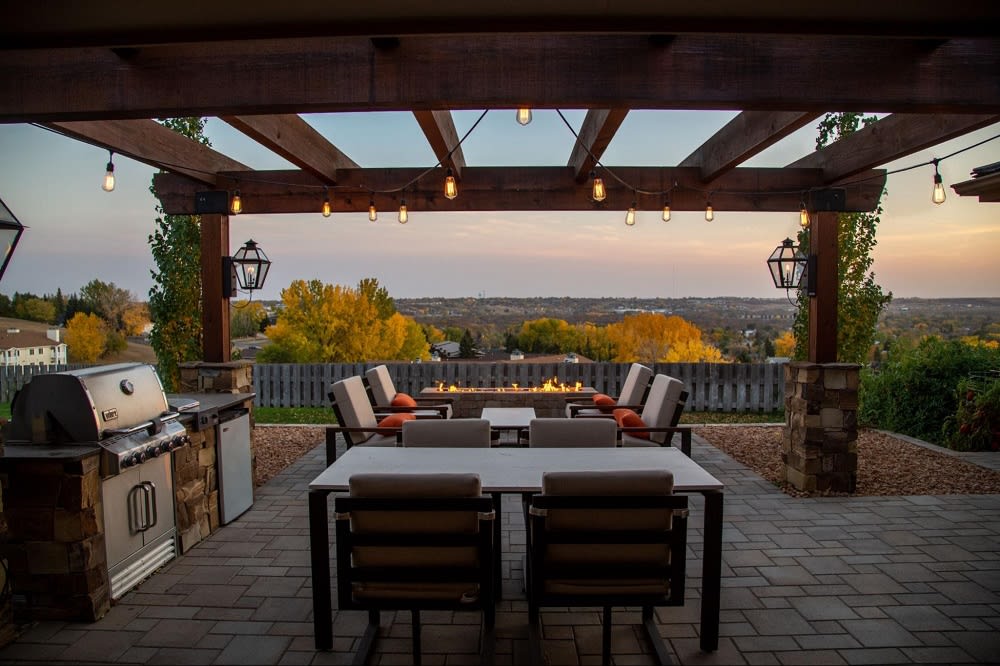 Entertainment space
Adding or upgrading an existing exterior entertainment space can provide year-round enjoyment for you, your family, and your guests. There are many options for exterior entertainment spaces, including decks, patios, and pergolas.


When choosing an outdoor space, consider your needs. If you plan to use the space for dining, make sure there is enough room for a table and chairs. If you want to use the space for relaxation, make sure your guests have comfortable seating. If you plan to entertain guests, you may want to consider adding a fire pit or outdoor kitchen. These features can take your entertainment space to the next level and make it the envy of your neighborhood.


For advice on specific trends seen in recent sales and even contractor recommendations to upgrade your space, reach out to the
All Points Team of Compass
.
Our experienced team has every resource you need to help you buy or sell your next Atlanta home —
contact us today
to start your next real estate adventure!