Are you looking for a place to catch dinner and a show near Lake Lanier? You're in luck! There are many great restaurants in the area that offer live music. Whether you're looking for country, jazz, or rock 'n' roll, you'll be able to find something to your taste. Read on for a few of our favorite destinations for incredible food and foot-tapping live music!
Branch House Tavern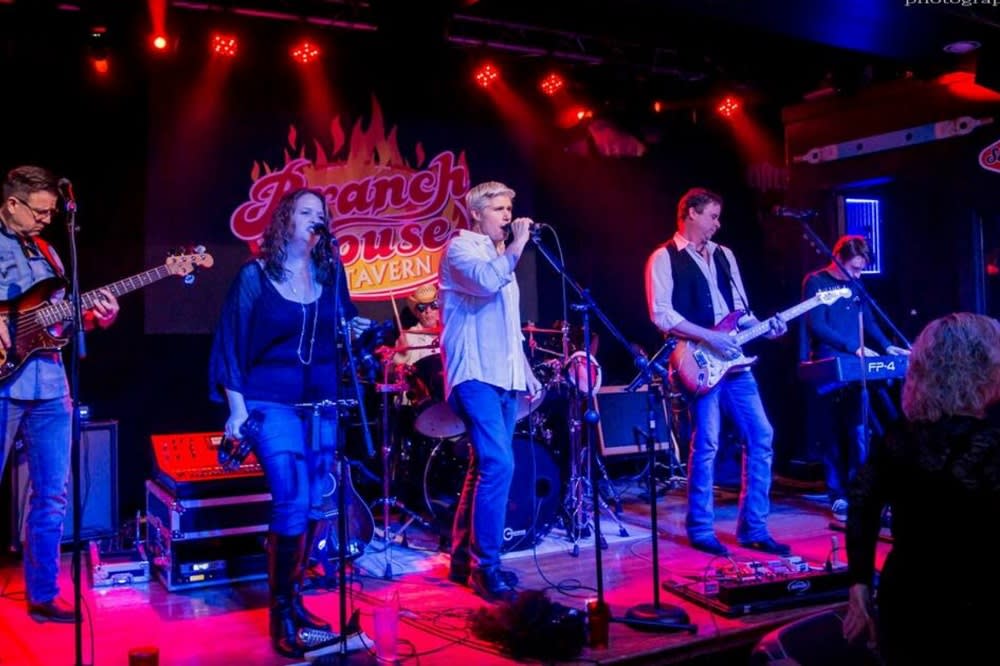 Photo courtesy of Audio Candy Experience
Branch House Tavern
is a barbeque restaurant that offers live music and a DJ on Fridays and Saturdays starting at 9:30 p.m. The restaurant is located in Flowery Branch, Georgia, close to homes for sale in Lake Lanier. In addition to live music on the weekends, Branch House Tavern is open for lunch, dinner, and happy hour Monday, Tuesday, Thursday, and Sunday from 11:00 a.m. to 11:00 p.m., on Wednesdays from 11:00 a.m. to midnight, and on Fridays and Saturdays from 11:00 a.m. to 1:00 a.m.
Upcoming performances include
Aunt Betty Band
's 80's rock music on March 25th, singer-songwriter
Sean Thomas
on April 9th, and many more. Check their website for the most up-to-date listing of upcoming events. Stop by on Sundays for brunch specials like chicken & waffles and Texas French toast. For dinner, start with snacks like the loaded skins or fried green tomatoes, followed by favorites like chicken & chopped pork or the brisket plate.
Good Ol' Days Bar and Grill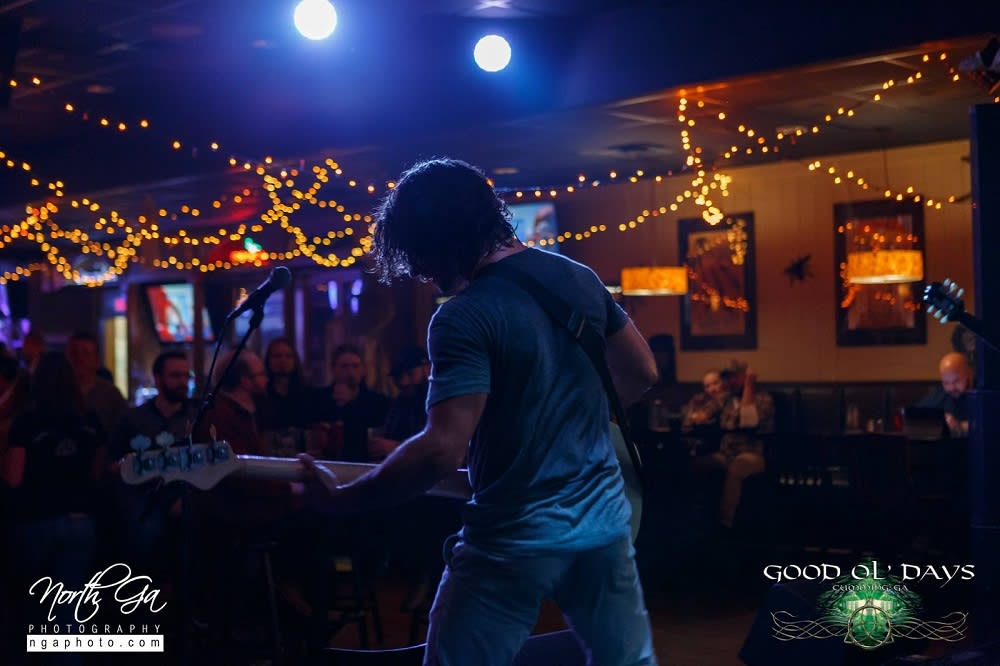 Photo courtesy of Good Ol' Days Bar and Grill
Good Ol' Days
offers a revolving calendar of music and events, with karaoke on Thursdays, live music on Friday and Saturday starting at 9:00 p.m., and dance parties with DJ Pasley from midnight to 2:00 a.m. Guests enjoy free entry to all music and events.
Visit the restaurant in Cumming, near Lake Lanier. Try options like the hand-battered mushrooms or the Garlic Encounter to start your meal. For your main dish, choose from the chicken pot pie burrito, beer-battered fish and chips, G.O.D's Za, and jumbo wings with your choice of signature sauce. Be sure to try the featured dessert, which varies by month!
Pig Tales on Lake Lanier
You can also find Pig Tales on Lake Lanier in Flowery Branch, but it's only open spring through fall. Try local favorites like the Pig Tales Burger or the Pork Nachos! Pig Tales will kick off its weekly Friday and Saturday events on March 12 at 5:00 p.m. with Paul Kopeikin as their season opener. Catch the
Whiskey Dogs
on March 25th from 5:00 p.m. to 8:00 p.m.
37 Main: Buford and Gainesville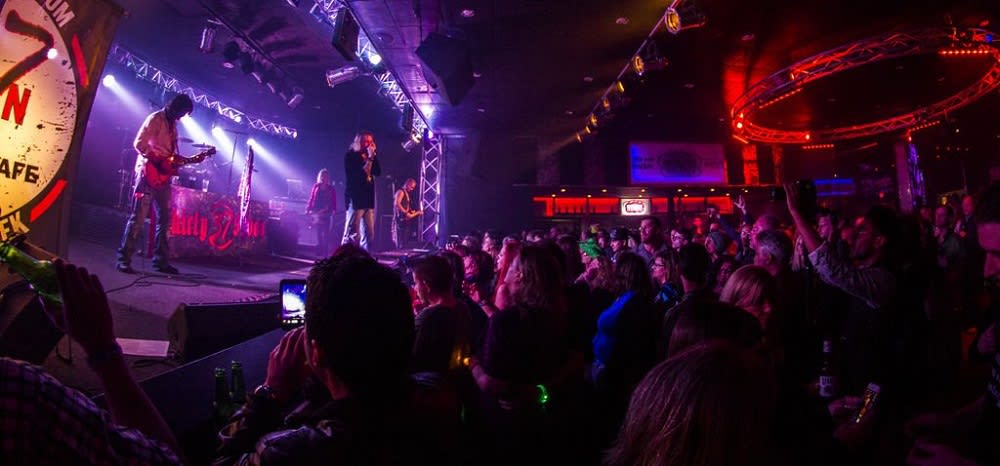 37 Main is a Rock Cafe chain
restaurant located near Lake Lanier real estate in Buford and Gainesville, Georgia. They are open Tuesday through Friday, starting at 4:00 p.m. and closing at varying hours depending on the day. Food includes the Dixie Chicks chicken tender sliders, salads, wings, burgers, San Diego Chicken, and more. You can also enjoy karaoke and DJ parties weekly at the Gainesville location.
Fish Tales Lakeside Grille
Fish Tales Lakeside Grille is owned by the same couple behind the Pig Tales seasonal restaurant, making it another excellent spot for food and live music in Flowery Branch. Try local favorites like the firecracker shrimp, Aloha chicken, Bourbon Street Salmon, black & bleu burger, and the Tuna Poke Takos. Don't forget to ask your server about the cheesecake flavor for the day! Check out the list of upcoming events on the website linked above, like country/rock artist
Jonathan Ingram
on April 9th from 5:00 p.m. to 9:00 p.m.
The Ridge - Great Steaks and Seafood
Enjoy live entertainment at
The Ridge
on Fridays and Saturdays from performers like
Manuel Covington
,
Mark Phillips
,
Maxwell Taylor
, and
Michael Carlton King
. When visiting, start your meal with an appetizer like The Ridge Chicken Wings or Creole Lump Crab Dip, followed by an entree like the Ridge Burger, Steak Au Poivre, Cajun Chicken Penne, and Pan Seared Salmon Portabello.
Tannery Row Ale House
Located in Downtown Buford on West Main Street near homes for sale in Lake Lanier, the
Tannery Row Ale House
is particularly popular for its barbecue, drinks, and pizza. Events are offered Friday and Saturday, usually starting at 8:00 or 9:00 p.m., with occasional cover charges above a standard reservation. Check out
Band X
, which bills itself as a party rock band, on March 25th and April 15th. During your visit, start your meal with appetizers like the Mile High Nachos or Pecan-Smoked Bacon, followed by favorites like the Burnt End Meatloaf or Sticky Rib Basket, and end with a dessert like the Bourbon Bread Puddin' or Pecan Pie.
Over The Top Burger Bar
Drop by
Over the Top Burger Bar
for Sunday brunch from 11:00 a.m. to 3:00 p.m. for treats like the Georgia Summer burger, Bacon Onion Jam Omelette, Breakfast Split (yes, a banana split for breakfast!), and the famous Freak Shakes like the Oreo Bomb or Unicorn. The restaurant is open for lunch and dinner Monday through Thursday from 11:00 a.m. to 10:00 p.m. and is open late on the weekends until 2:00 a.m. Make a dinner reservation on Sundays between 4:00 p.m. and 8:00 p.m. Check out the
online
event calendar for a list of upcoming performances.
Ready to become a local? For more recommendations or information about homes for sale in Lake Lanier, contact the
All Points Team of Compass
. Our knowledgeable team can share everything you need to know about buying your next home in the area.